Draft and Sew simple leggings that fit you like a glove from scratch.
It's easier than you think!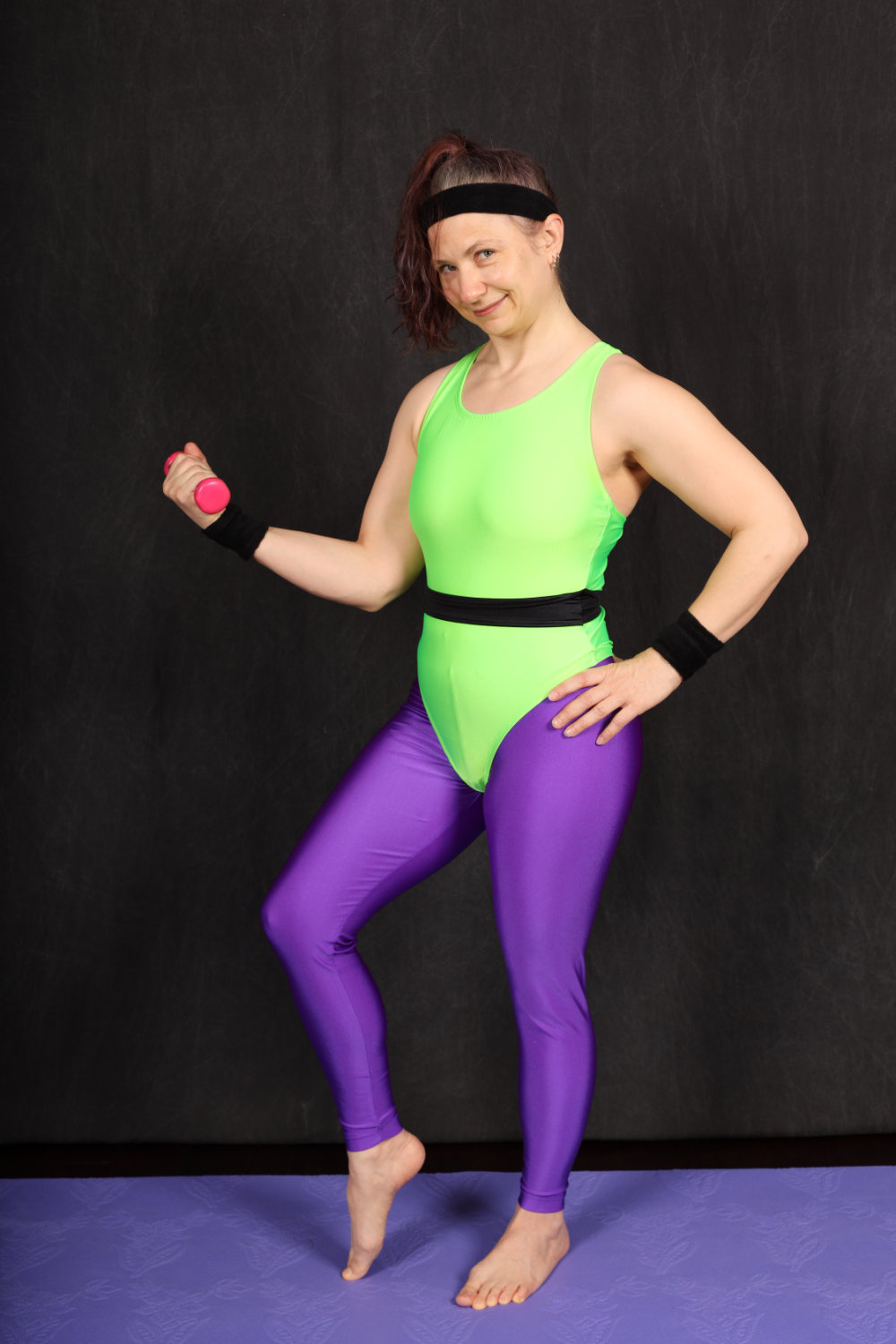 I have used a basic-legging pattern as a spring board for many different dance and activewear designs.
It's amazing the different styles you can make from a simple pattern.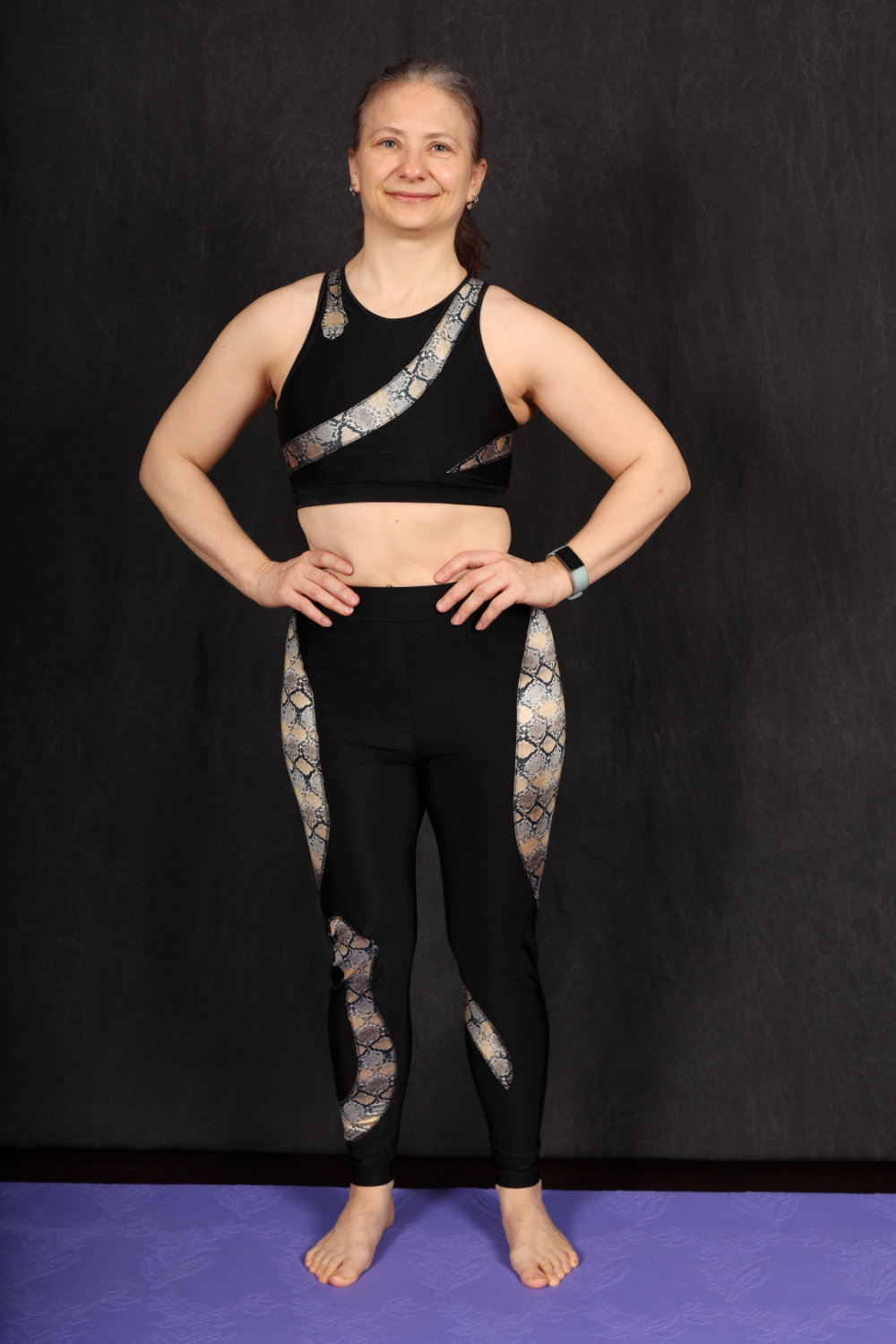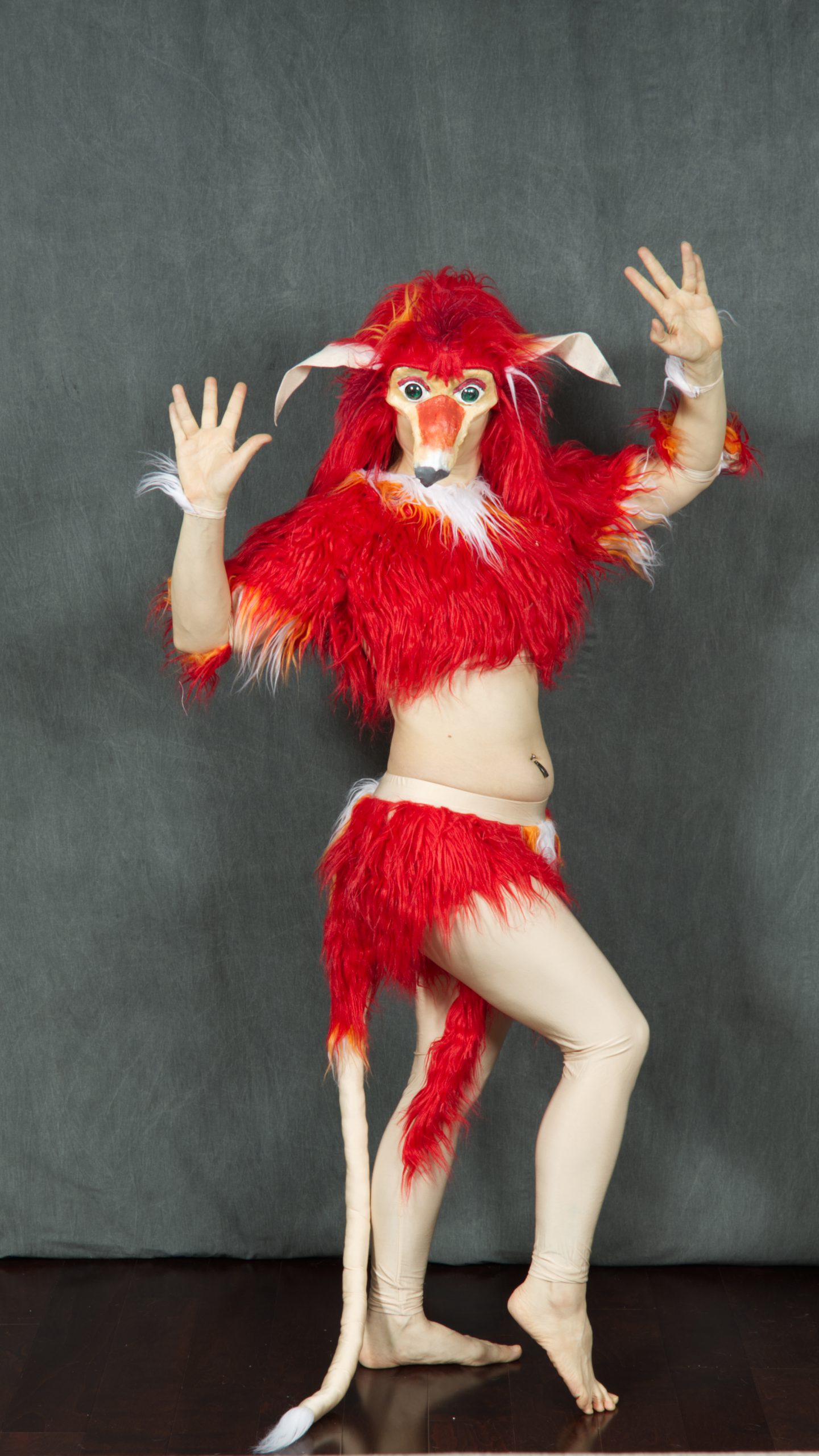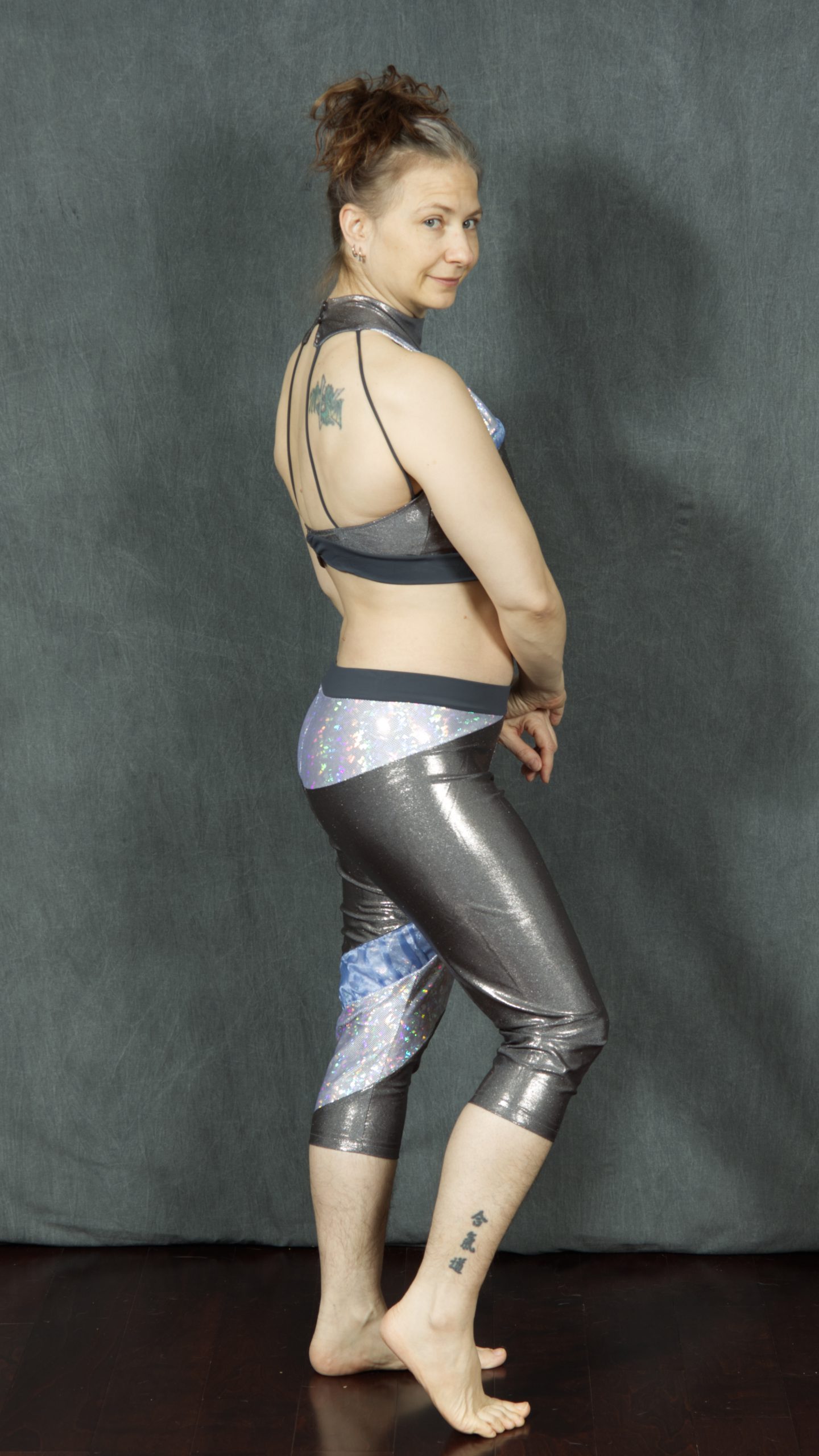 The catch is, you need that simple pattern. And while I bought mine years ago, I haven't had any luck recently finding a simple legging pattern from any online pattern retailers.
All the styles I found have style lines or color blocking. Which doesn't work if you want to make your own styles. Or, if you just want a simple straight-forward legging to wear under a tunic, dress, leotard or shorts. To be honest, I can think of many different uses for this simple legging pattern that doesn't involve much more than changing leg lengths and rise heights.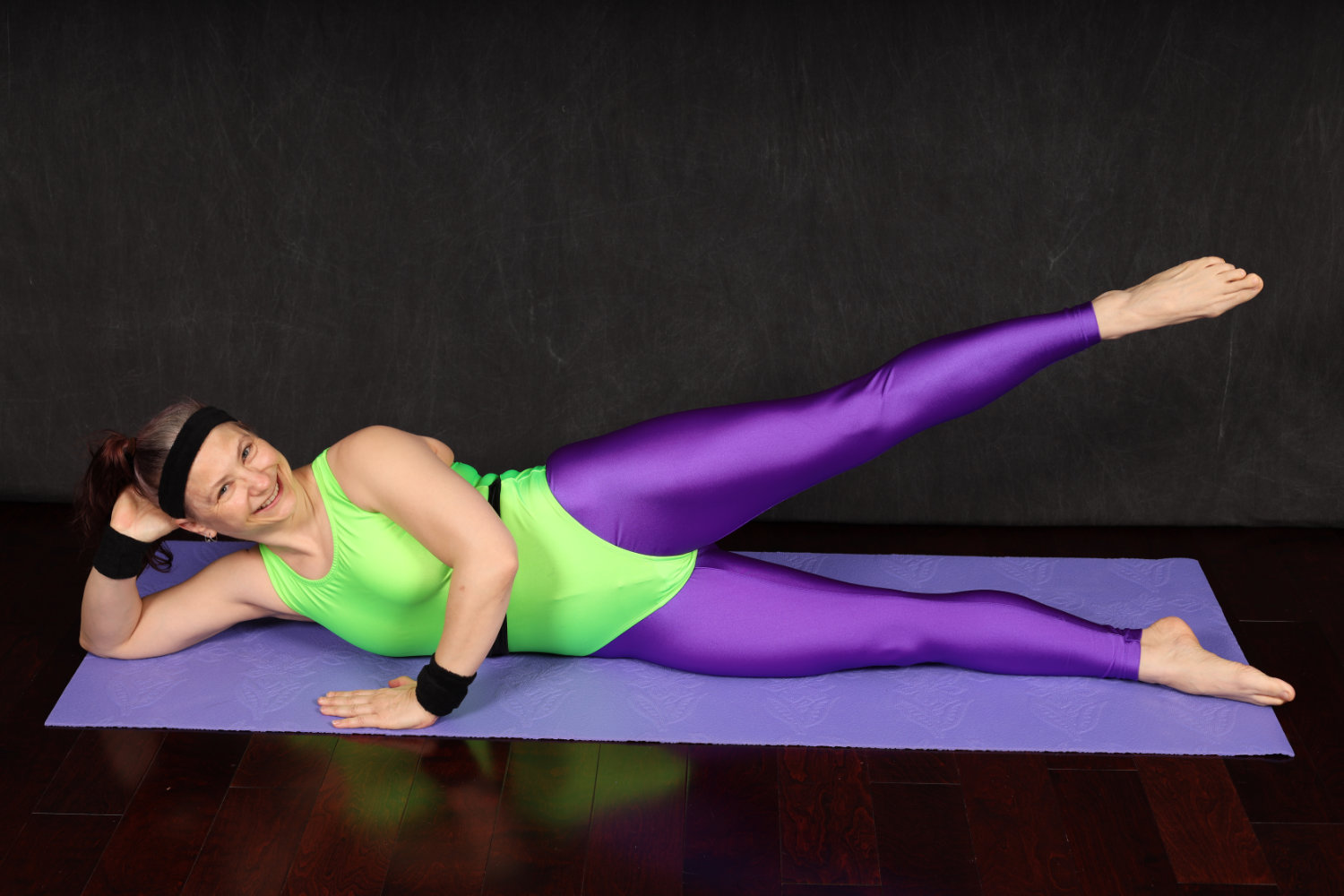 But if you do want to make more elaborate designs those patterns can't be easily made into pants like my capri ruffle pants, and my layered ruffle pants. While a simple legging can.
And I would love to teach you how to design unique leggings to workout in, hang out in or dance in. But, I can't do that if you can't get your hands on a simple legging pattern with no side seam.
Quite frankly, I'm not surprised that a super simple legging pattern is hard to find, but I am a little disappointed.
So, I've take it upon myself to learn to draft a pattern, so I can share that knowledge with you.
It's easier than you might think!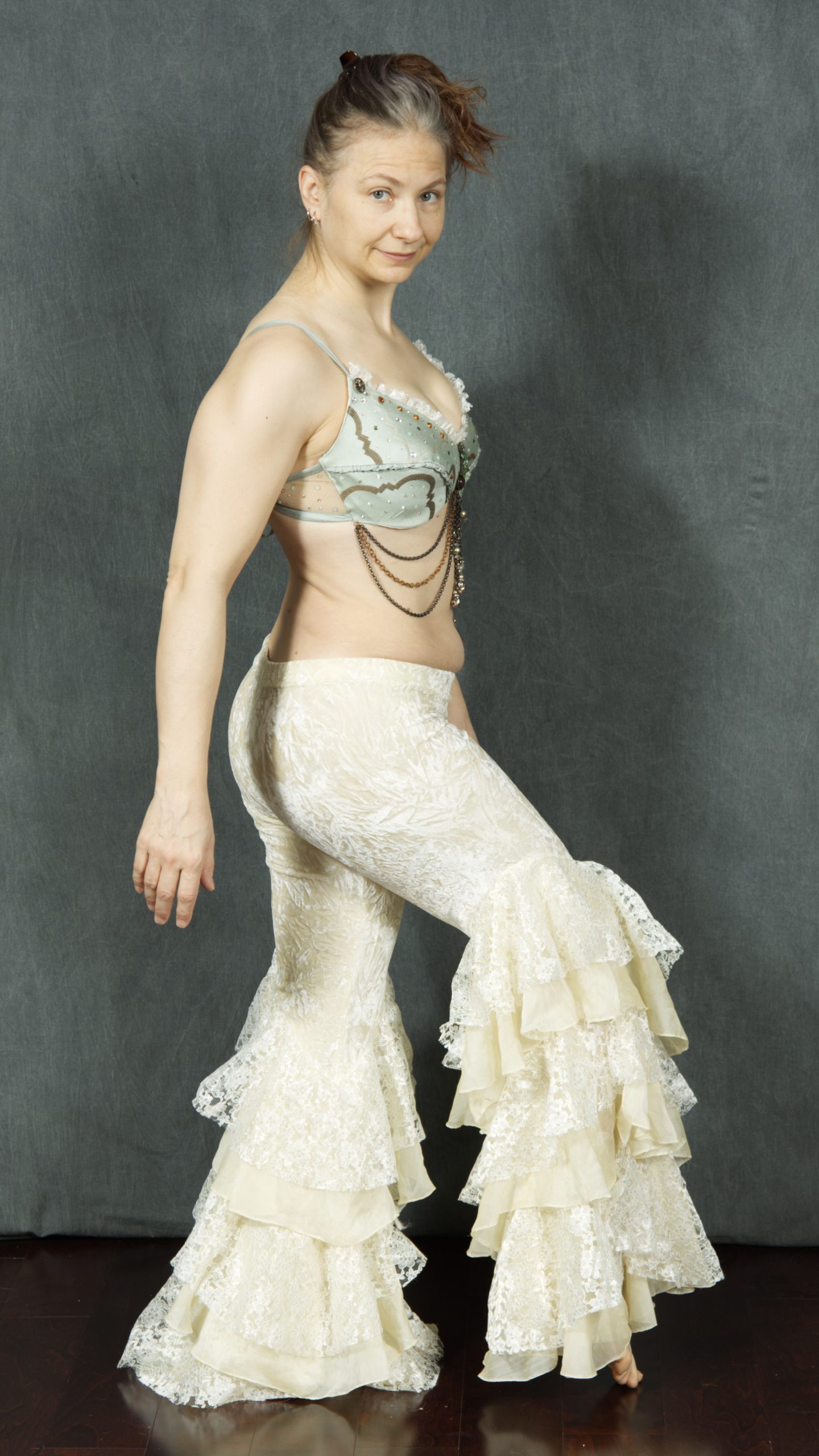 How to Draft Your Own Leggings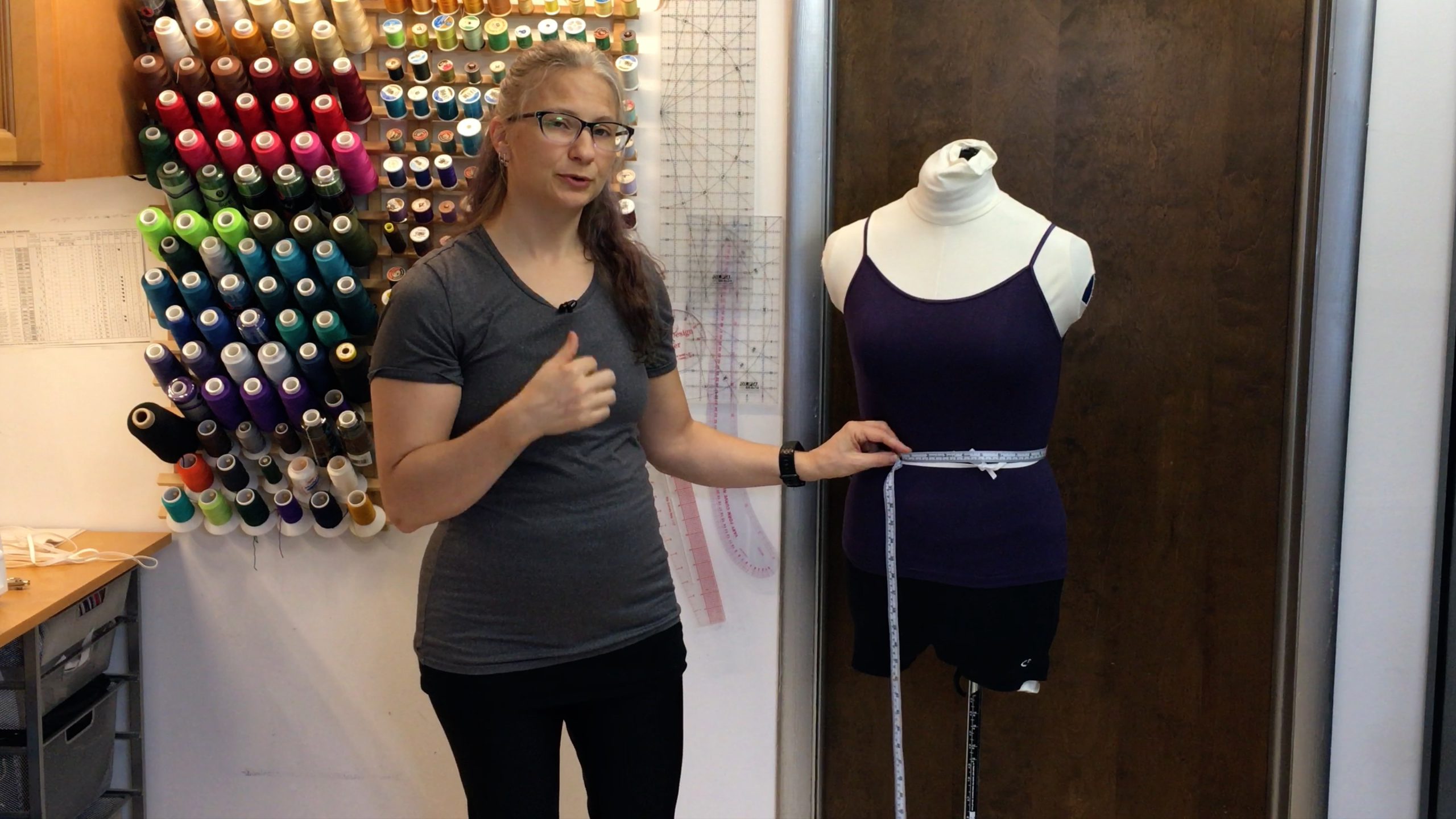 One thing is certain, you cannot draft a well fitting pattern of any kind without accurate measurements.
You'll learn how to take the required measurements for leggings.
And I even toss in some tips to getting decent measurements if you have to do it solo.
All patterns start out with an initial draft, and leggings are no different. 
You'll learn the basic steps for drafting a pattern and some "best practices" in pattern drafting. 
This legging is based on your measurements.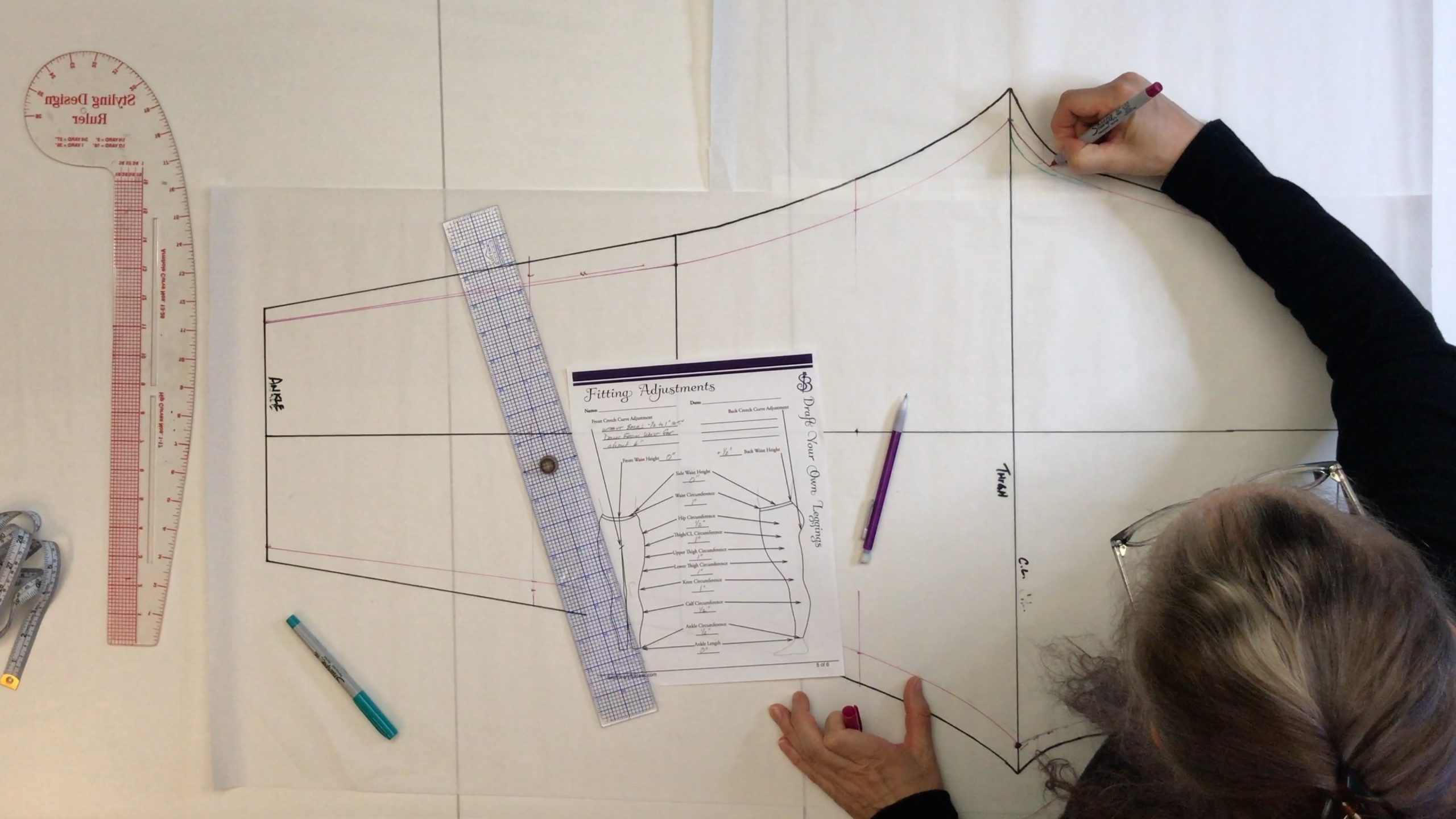 Even the most personalized patterns may need to be adjusted.
You'll learn how to evaluate fit, how to adjust for a better fit, and how fabrics may affect the fit of the legging.
I also cover making a test garment so you can check the fit.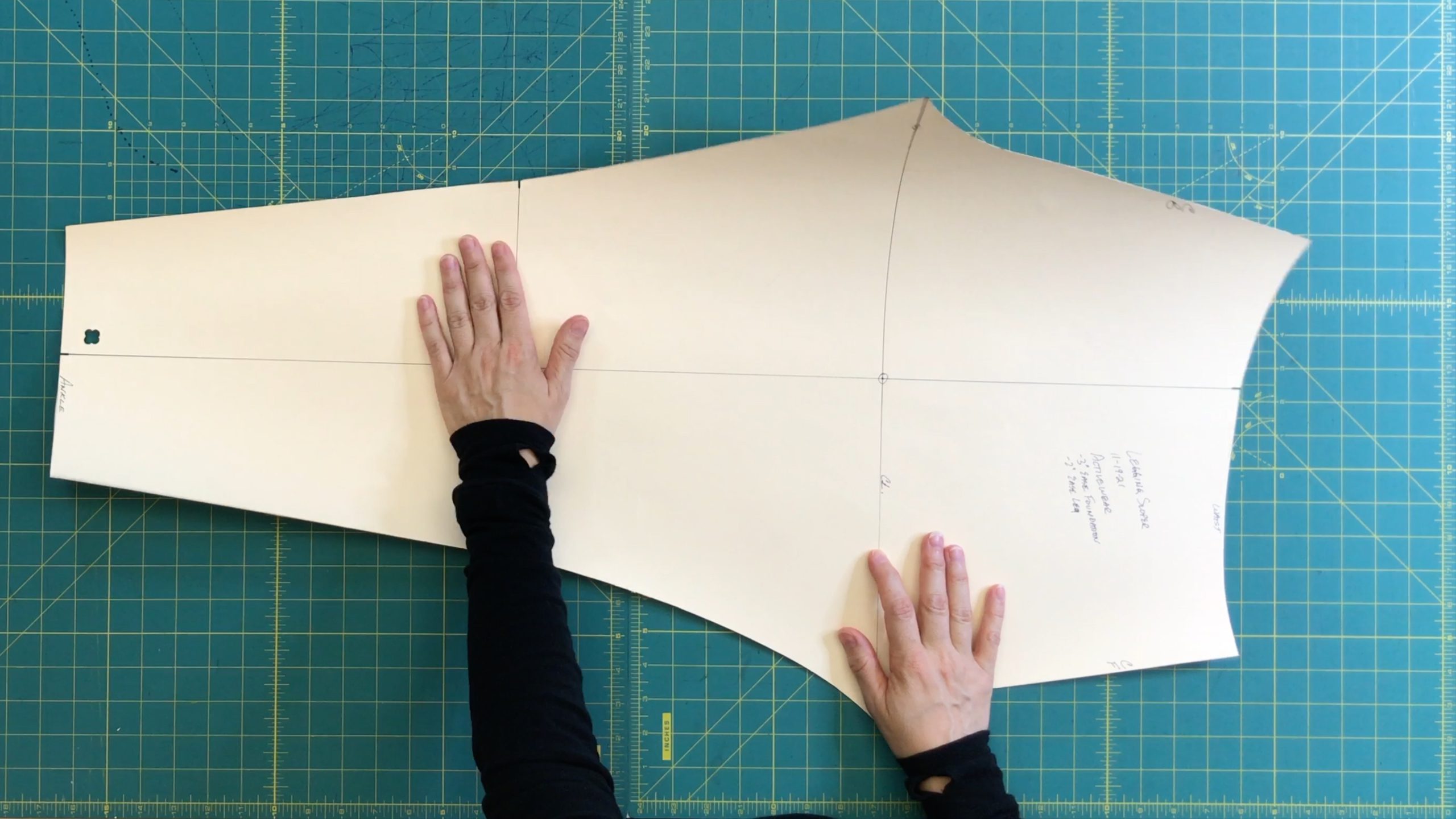 Once you have a well-fitting draft, you can choose to preserve the pattern in the form of a sloper so that you can use it to make a wide variety of styles based on that one pattern. 
You'll also learn how to make a pattern to sew from. 
Not Just Pattern Drafting
This course goes beyond simple pattern drafting.
You'll learn how to change leg lengths so you can use this pattern to make capri leggings, and shorts.
And, you'll learn how to lower or raise the waist as well to suit your personal preference.
You'll have your very own one-piece leg pattern with no side-seam at all.
Bonus: I've included step-by-step sewing instructions for the legging that you draft. All sewing is done on a sewing machine, no serger necessary.
Get stuck, ask questions. Use the discussion feature inside the lessons to reach out to me or fellow students to get answers.
What you get in the Course
You get Pattern drafting, sewing instruction, and so much more.
Legging pattern with no side seam ($12 value)
Pattern Drafting instruction ($49 value)

Fit Adjustments
Leg Length Style Modifications
Rise Modifications (waist height)

Sewing Instruction ($29 value)
Instructor Q&A ($39 value)
Get the course for the super low introctory price of $10.
You get full access to the course material as soon as it releases.
Frequently Asked Questions (FAQ)
Does the Class Expire? Will I lose Access to the Content?
No. The class doesn't expire. I want to say this is a forever class or "lifetime" access. But I cannot promise technology over that kind of timeframe. What I can promise is that, should technology get wonky, I will do what I can to make the content available to you "forever".
Is there a time limit to complete the course?
No. You can go at your own pace. You can skip lessons you don't need, you can rewatch lessons you want to see again. And I will help with questions that you put in the discussion to the best of my ability.
And you can come back to the course time and time again to make many different tote bags.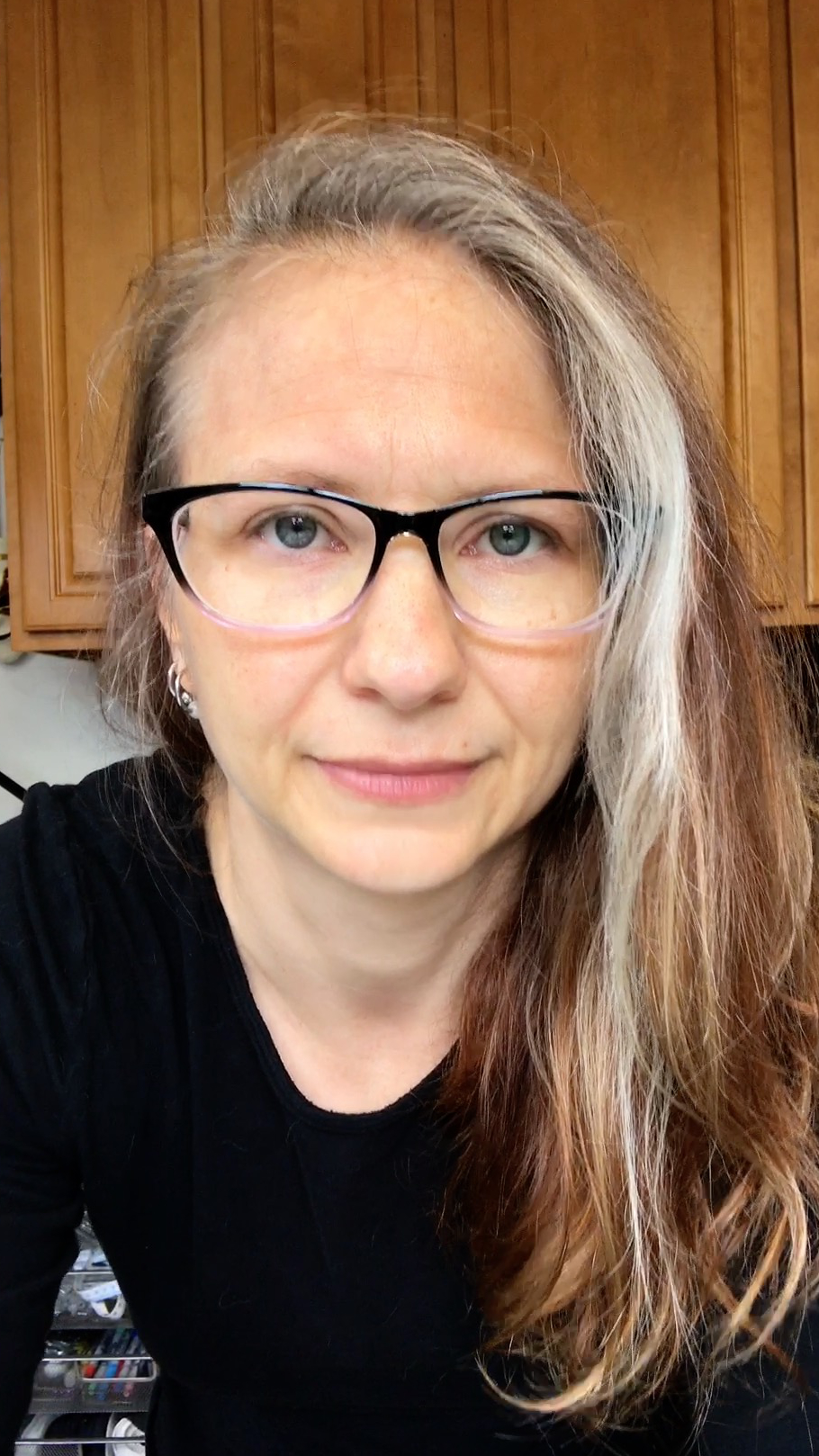 I've been sewing for over 3 decades.
I enjoy the thrill of making unique things.
But I'm not one for futzy or tedious techniques.
I rarely hand sew. I don't have the patience for it.
Not everything has to be couture. Not everything has to be sewn perfectly.
I strive to create awesome things that look professional.
This means that I'm constantly looking for shortcuts and time-savers that don't compromise the quality or appearance of the garment or accessory I'm sewing.
And, I want to teach you what I know.