Dance like you OWN the World in a Custom Belly Dance Belt that YOU made.
Learn how to make your own belly dance belt from scratch without years (or even weeks) of sewing experience in this online course.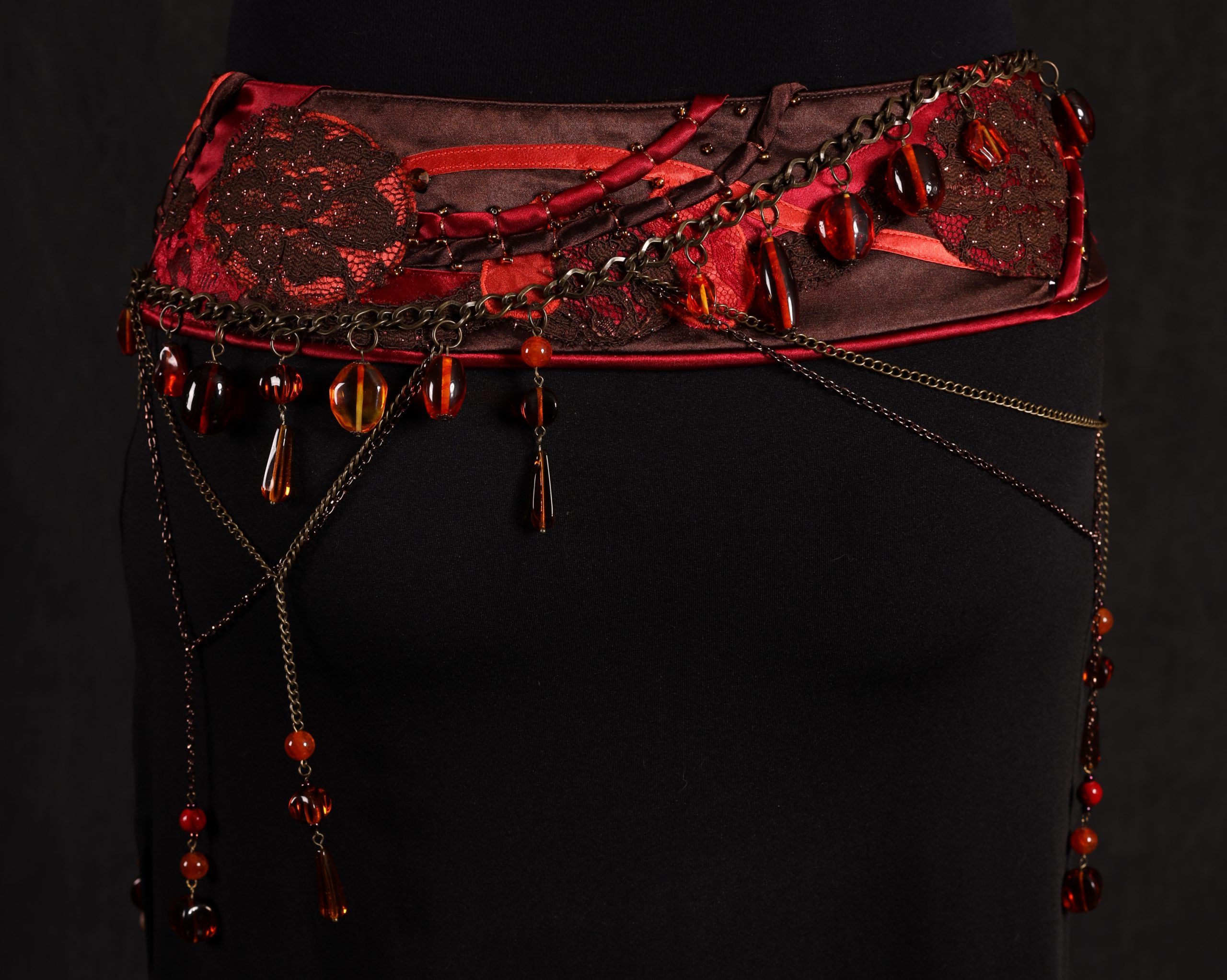 Not all of us belly dancers are pros, meaning we don't all dance full time for a living.
Many of us don't make any money at all at it. We do it for the joy of dancing. We do it to express ourselves, tell a story, perform.
Or, just because it feels good.
But, just because you're not a "pro" doesn't mean you can't have professional quality costumes.
This course will teach you how to build your own professional quality dance belt.
Something that you can be proud of.
And you'll have the knowledge to do it many times over so you can have a whole bunch of belts.
How to Create Your  Custom Belt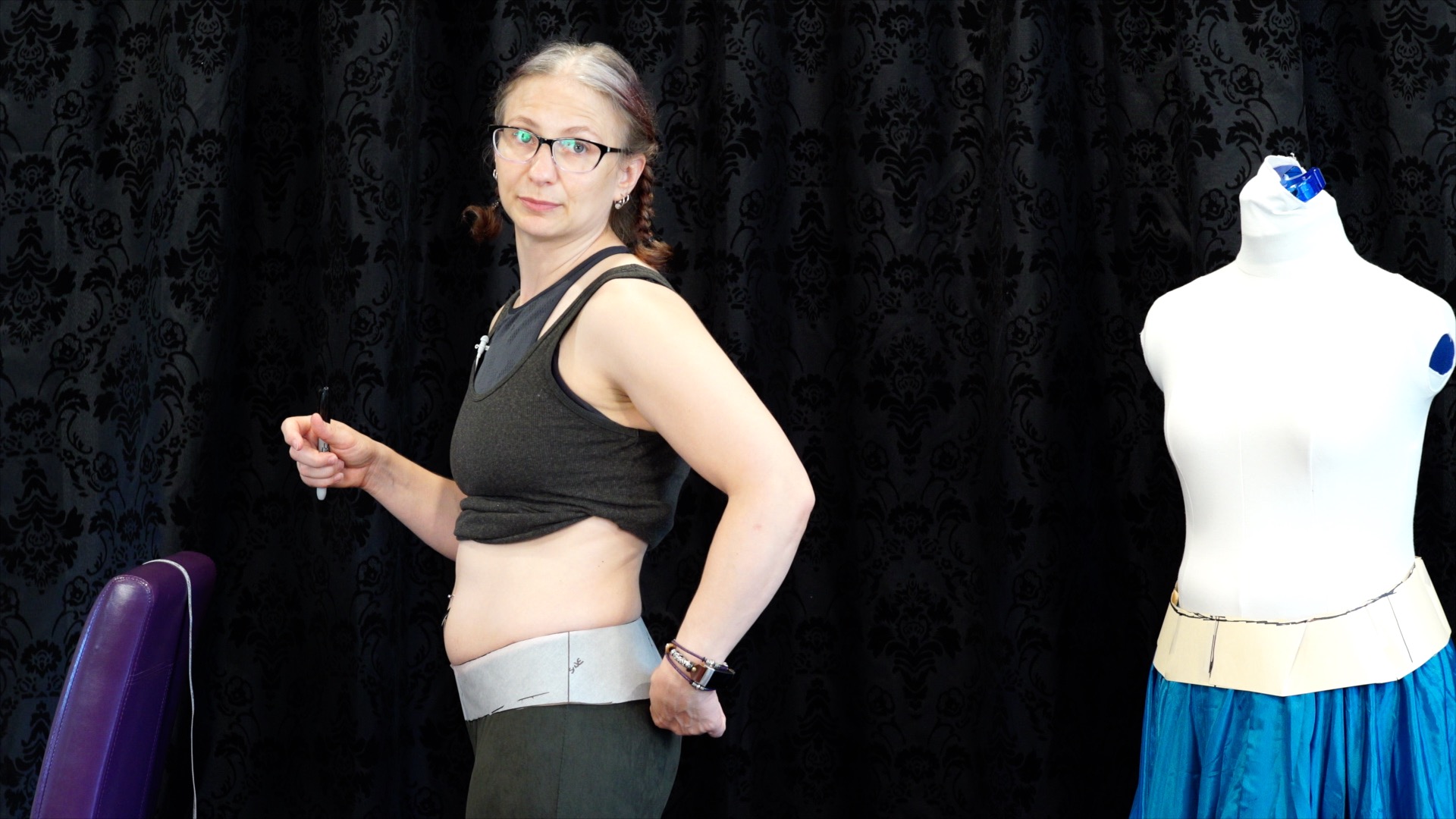 A good fit is essential for a professional-looking belt.
You want the belt to hug your hips at the perfect place on your body to showcase your moves.
And you want it to fit you so well that you aren't concerned about gapping, flapping or falling off.
Once you have a belt that fits you, you'll never want to settle for less.
"But I'm not Creative"
Creativity isn't a gene or a trait you're either born with or you're not.
It's an attribute you can develop with practice.
There's no right or wrong way to be creative. And inspiration can come from anywhere.
When flood gates open, your ideas will be endless. And your confidence will soar.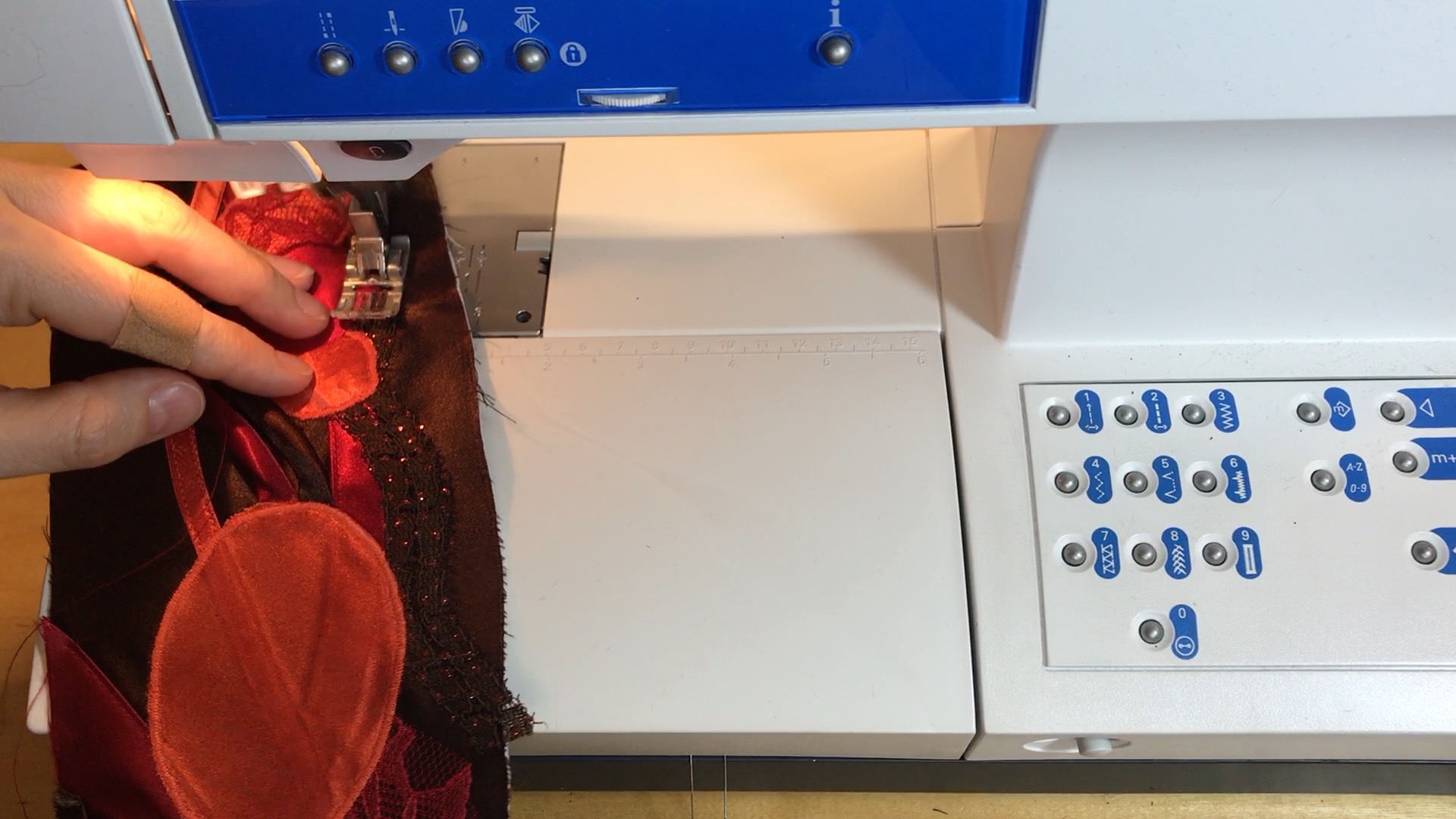 It may be obvious that sewing and decorating your belt are key components to belt making.
There are some best practices to getting a polished look.
Plus, you want your decor to stay on your belt otherwise, you wouldn't put it on there in the first place.
Sewing and decorating are all about technique and combined with your creative skills, you will be able to make many awesome belts.
You can settle for belts that don't fit or aren't your perfect style, or pay through the nose for something that does fit.
OR
You can guarantee your own fit, and have the knowledge to put it all together and make your own unique brand-of-you belt.
Not Just Another Sewing Video
You'll learn the principles of a good fit and how to achieve it. (From the perspective of a fellow dancer.)
And, I drop sewing tips and techniques for faster more professional results.
I also cover sketching and brainstorming to go beyond following a pattern so you can make your own design.
It's like a small college course in making a belt. From nothing but paper to a finished wearable product that is fully decorated.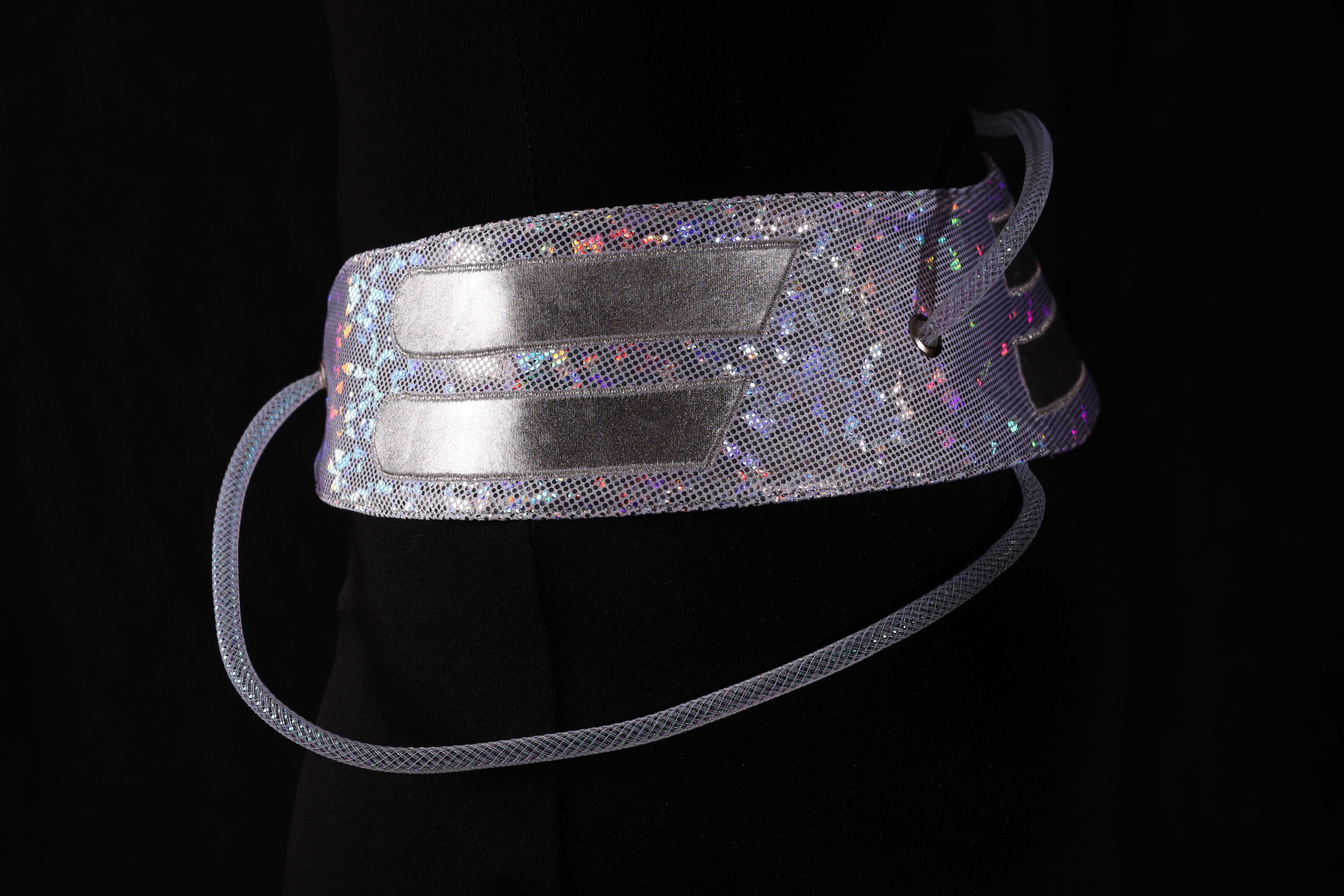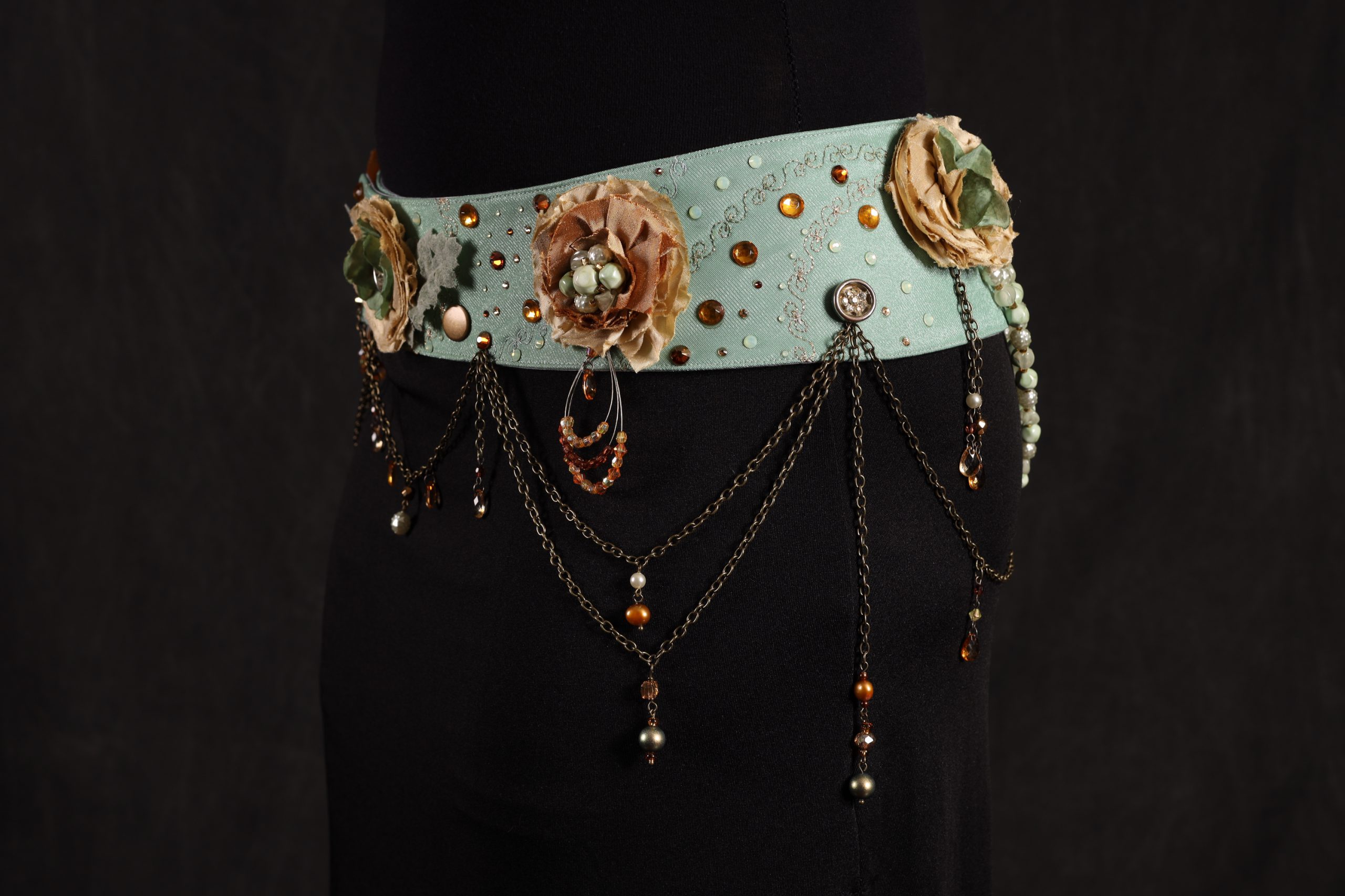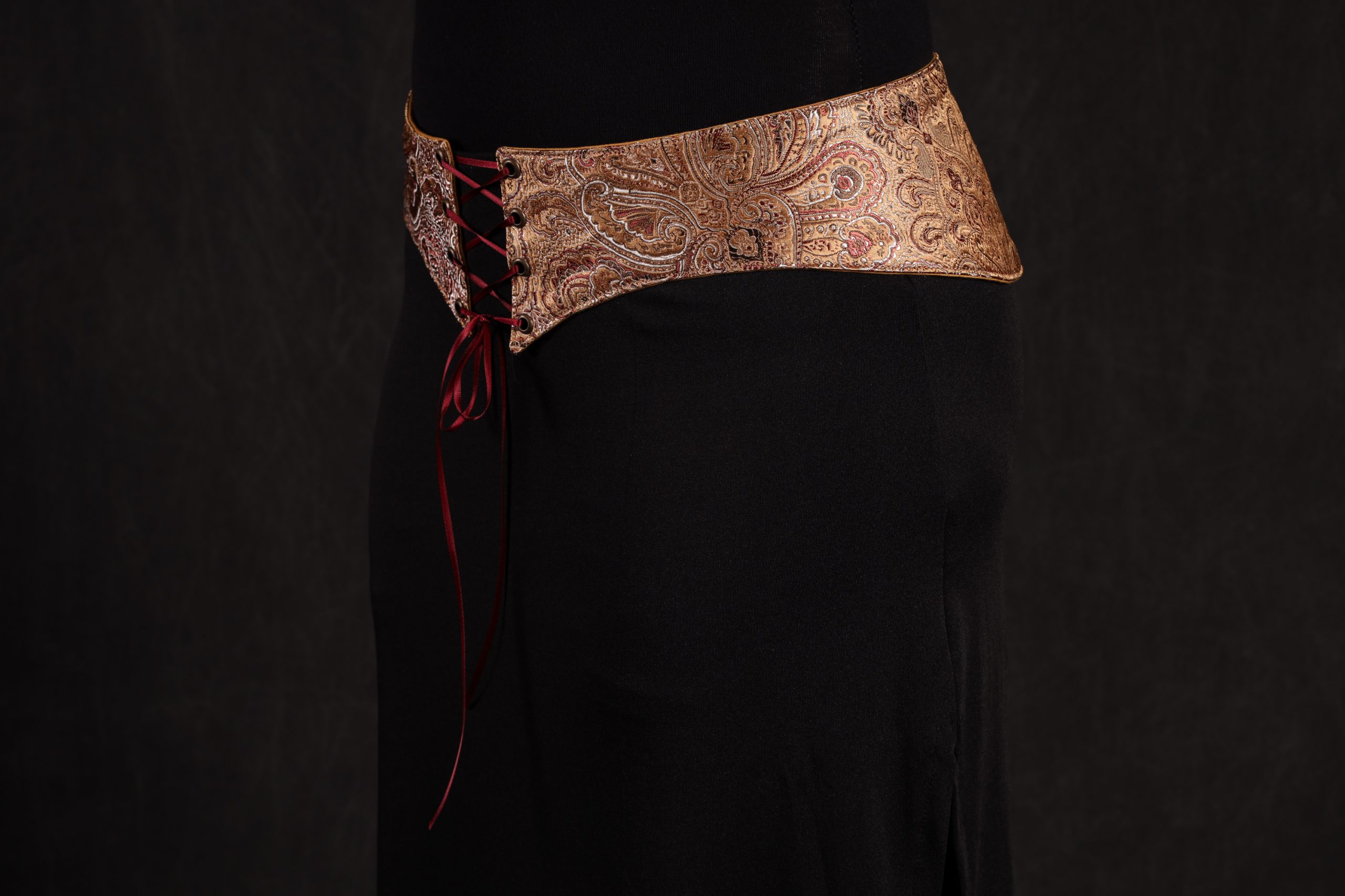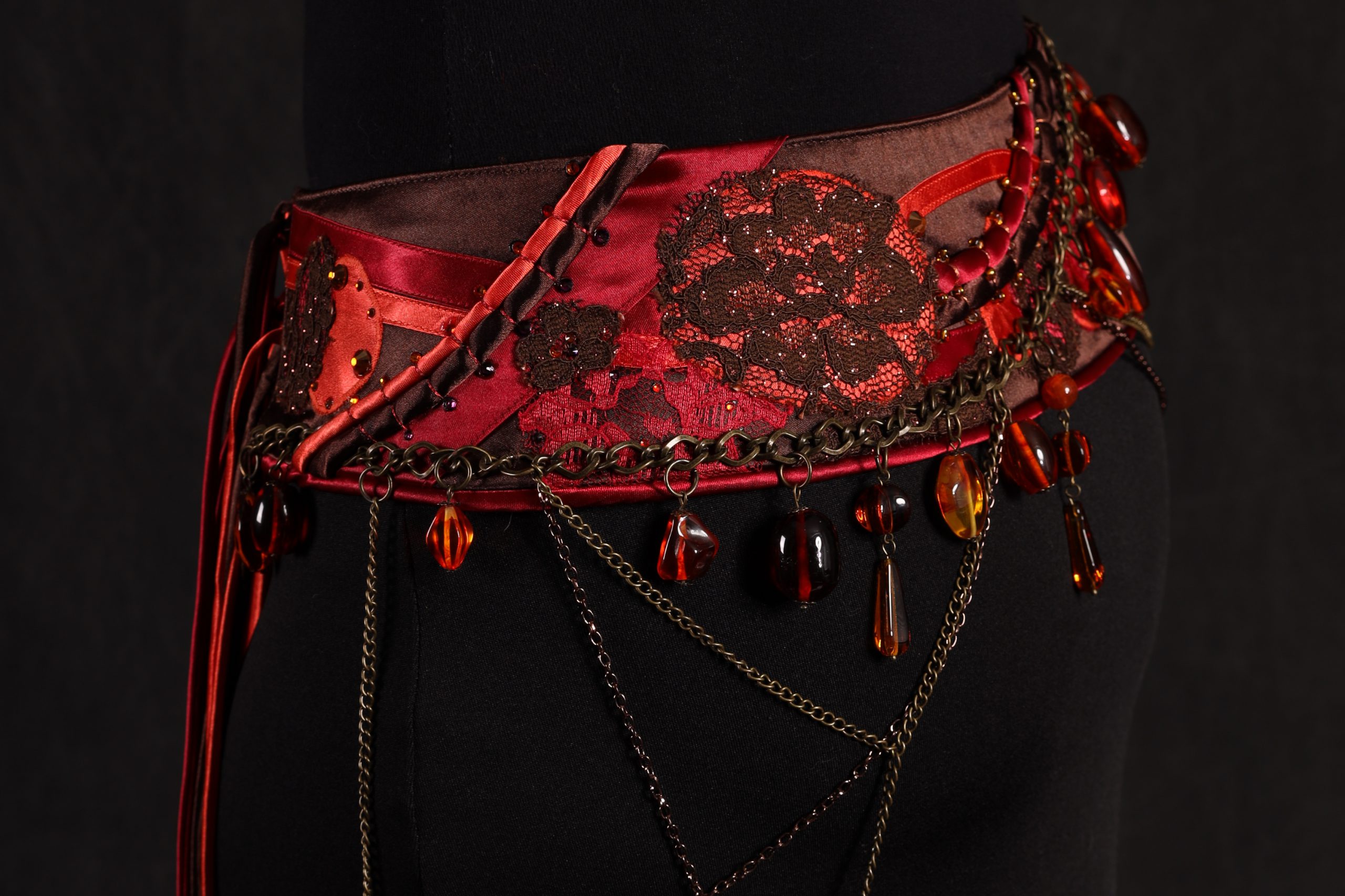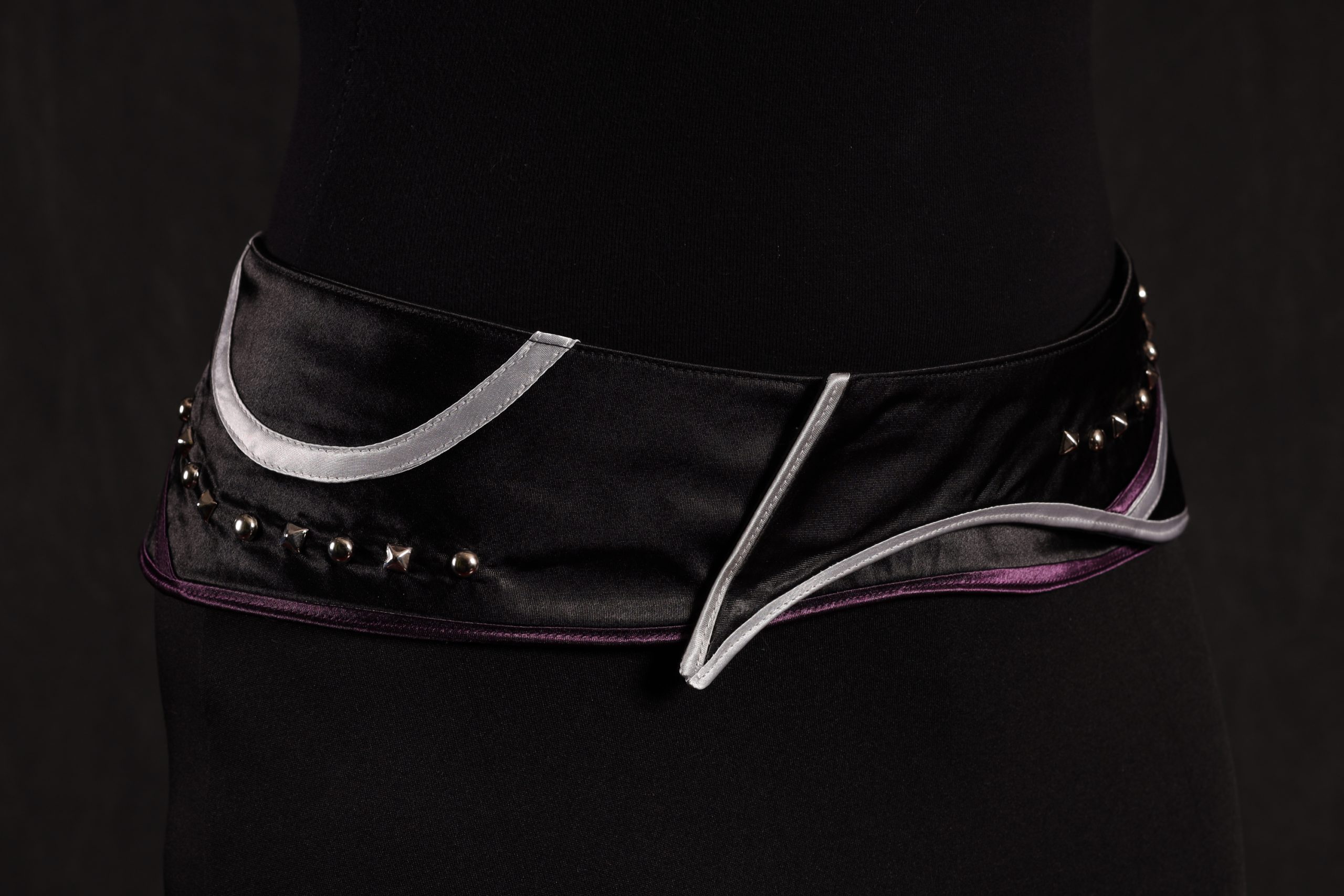 Your belly dance belt is the wrapper that polishes off the bottom half of your costume. 
A well-designed and well-made belt will highlight your movements, and increase your confidence.
This is true regardless if you only wear your belt for your weekly class or if you perform on stage or on camera.
Being able to make your own belt is super gratifying. 
And, it can be cost-effective.
I want you to experience the way a well-made dance belt feels. And I want you to be proud to wear your own creations. 
Learn how to make your own belt as awesome as any of the 5 belts I make for the course. (Or even more awesome because it'll be YOUR own creation with YOUR own style and personality baked in.)
Guarantee your own fit, and have the knowledge to put it all together and make your own unique brand-of-you belt.
Learn how to make your own belt pattern using a base pattern (sloper) that you create yourself.
Get the skinny on technical jargon and pattern drafting techniques.
Dive into fabric options and color combinations
Explore considerations for fit and function
See my brainstorming techniques and creative processes in action.
Learn how to add 4 different closures that you can pick from to customize your belt
Choose as many of the 7 types of embellishments I demonstrate to personalize your belt.
Continue to settle for belts that don't fit quite right. Or, aren't quite perfect for your style.
Opt to pay through the nose for something that probably fits.
What you get in the Bundle
Create a Belly Dance Belt Pattern
After taking this course, you will be able to brainstorm and sketch design ideas, create a sloper (and know what a sloper is) for your body and draft 4 different 1-piece dance belt patterns so that you can design your own custom dance belt.
Belt Pattern Drafting Course Includes:
Sloper Creation Instruction – $40 Value
Pattern Drafting Instruction (4 styles) – $40 value
Belt Design (Creativity Process) – $40 value

Choosing your design
Illusion/Movement Considerations
Fit and Function Considerations
Color!
Design Sketching and Brainstorming

Over 3.5 hours of video instruction

Plus downloadable reference with tips and online resources
Plus Instructor Feedback/Discussion

BONUS: Full-length annotated and commentated videos of me creating my sloper – over 2 hours of video demonstration to see the steps in action.
Construct a Custom Belly Dance Belt
After taking this course, you will be able to make informed fabric choices and sew and embellish a one-of-a-kind belt with your own design and decorations so that you can make many belts that fit your own personal style.
Belt Construction Course Includes:
Sewing Instruction – $40 value
Fabric Choices for all aspects of your belt
Cutting and Layout Instruction and discussion
Keeping it together: Choosing and Installing Closures – $40 Value

Snaps
Hooks and eyes
Ties
Corset Lacing

Make it Shine: Adding Embellishments – $40 value

Applique
Sew-on buttons, baubles, flowers
Glue-on Rhinestones
Chains and other Dangly Bits
Studs and Spikes

Over 2.5 hours of video instruction

Plus downloadable reference with tips and online resources
Plus Instructor Feedback/Discussion

BONUS: Over 12.5 Hours of commentated video showing the actual process of me sewing each of the 5 belts for this course.
Get both courses for the low price of $79.
You get full access to the course material immediately.
You still get full access to the course material immediately and will be billed your second payment a month later.
Frequently Asked Questions (FAQ)
Does the Class Expire? Will I lose Access to the Content?
No. The class doesn't expire. I want to say this is a forever class or "lifetime" access. But I cannot promise technology over that kind of timeframe. What I can promise is that, should technology get wonky, I will do what I can to make the content available to you "forever".
Is there a time limit to complete the course?
No. You can go at your own pace. You can skip lessons you don't need, you can rewatch lessons you want to see again. And I will help with questions that you put in the discussion to the best of my ability. 
And you can come back to the course time and time again to make many different belts.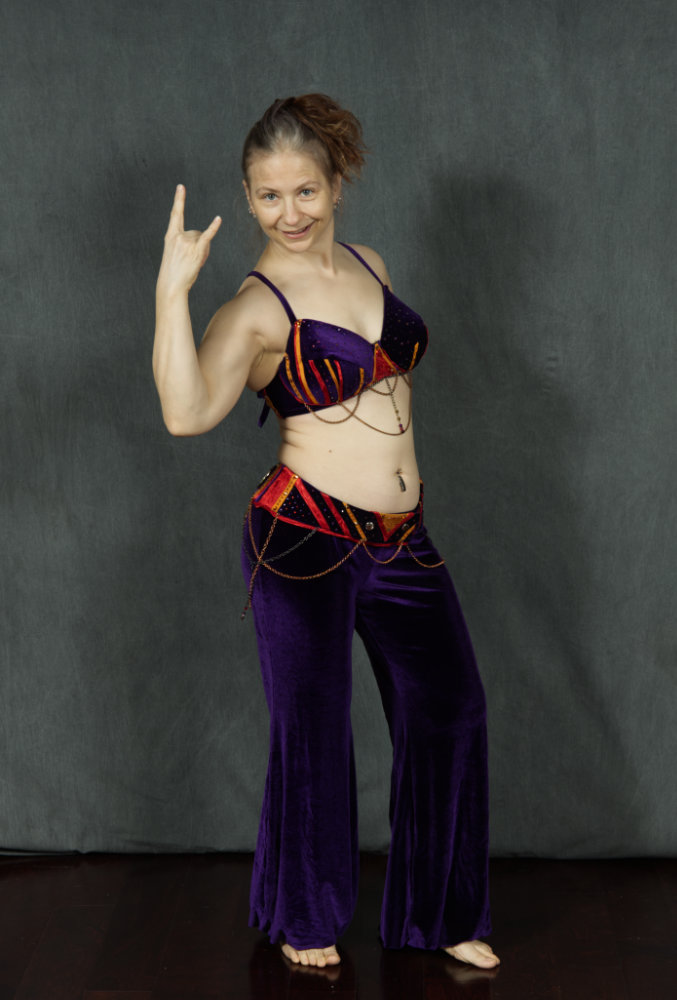 I really struggle with paying $200+ for something I know I can make myself. And I honestly believe that the super creative belts that artists make and sell are totally worth it, if it fits. And if it's perfectly what you are looking for, color, style, "feel".
The thing is, I wanted desperately to be able to make my own fitted belts that I just started trying things.
That was great, till I wanted to make someone else a belt as well. And you know what? None of my troupe-mates are exactly the same shape or size as I am.
So, I had to develop a method to make a well-fitting pattern. Plus a solid method to sew a belt.
I've made tens of belts for myself and my troupe mates. I've fitted 7 different people with very different body types using this process.
And I can say that no two bodies have been the same. No two tastes have been the same.
But beyond me doing the work on my own belts, I'll be there for you to answer questions you have.