I think that if we have to wear masks, we might as well let our personality shine through. Somewhat like a tie, or a very visible pair of socks. Or your favorite handbag.
And of course, my personality isn't the same as anyone else's precisely. But I would like to think that there are a few folks that would wear what I like to create (or wear).
So, I created a few masks to open an Etsy site with.
I'll be honest. I'm not 100% goth. I'm "darkly inclined" if you will. Trust me, I have cyberpunk, steampunk and post-apocalyptic ideas for masks (and clothes).
Goth or not, I lean to the darker side of aesthetics. Usually.
My first face masks – The Swoop Design
The first set of face masks I made were more difficult than some of the others because of the design.
I get these bizarre ideas in my head and it usually culminates in my own self asking me "How hard can it be?"
And yeah, if you have to ask… 🤣
(It almost never ends well.)
So, the first ones took more effort and I listed them individually.
And the pictures were crap.
Learning Experience.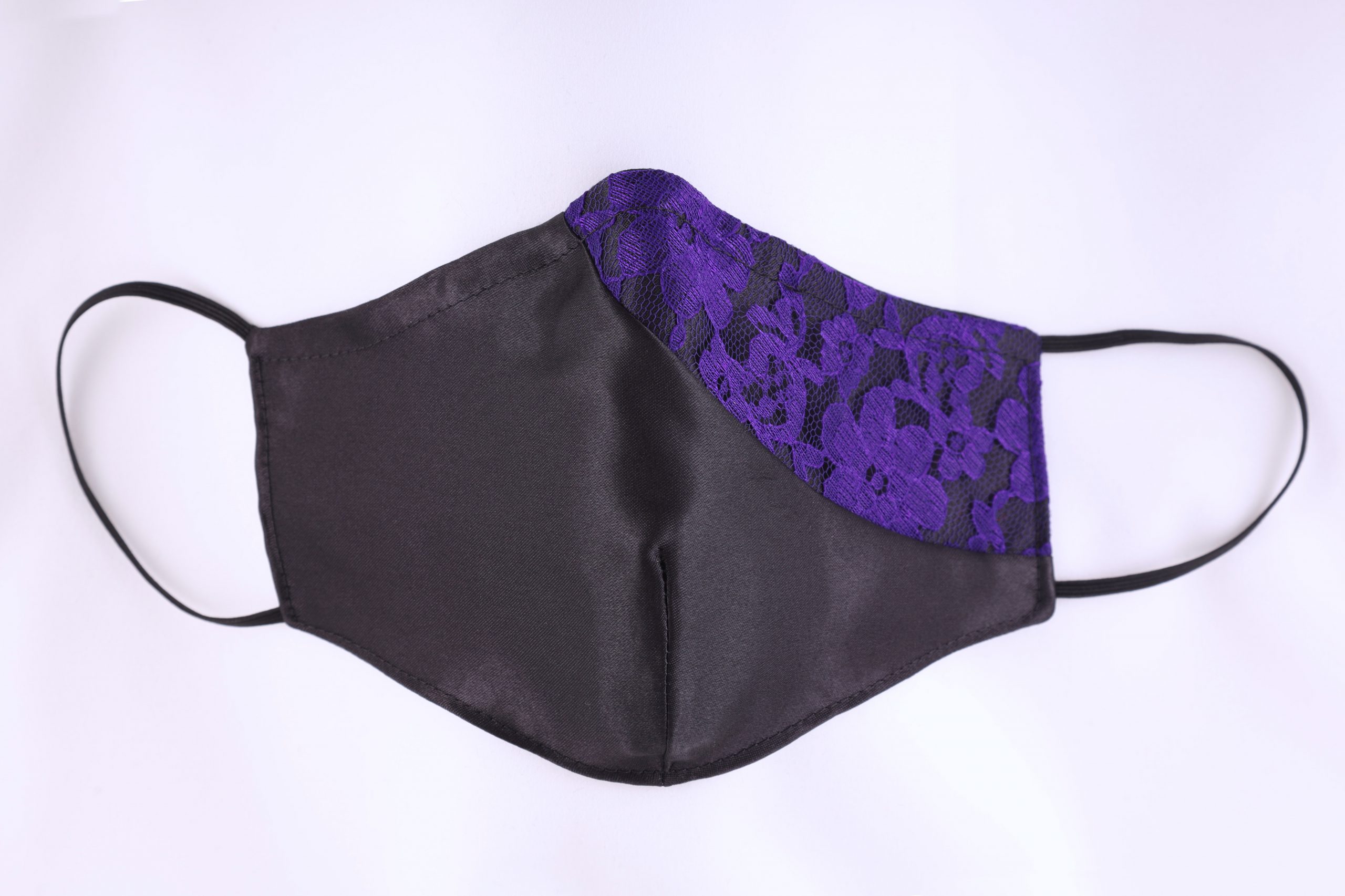 I call these my "swoop" mask because the overlay swoops over the nose to the cheek. It's an asymmetrical design (and essentially moves the nose dart from the bridge of the nose to the side of the nose which is why this is way more complicated than most of the other masks I've made.
The design was difficult. Though, they are relatively easy to sew. I mean, it's one seam, so technically it's less sewing than later designs. But getting the nose curve right isn't easy.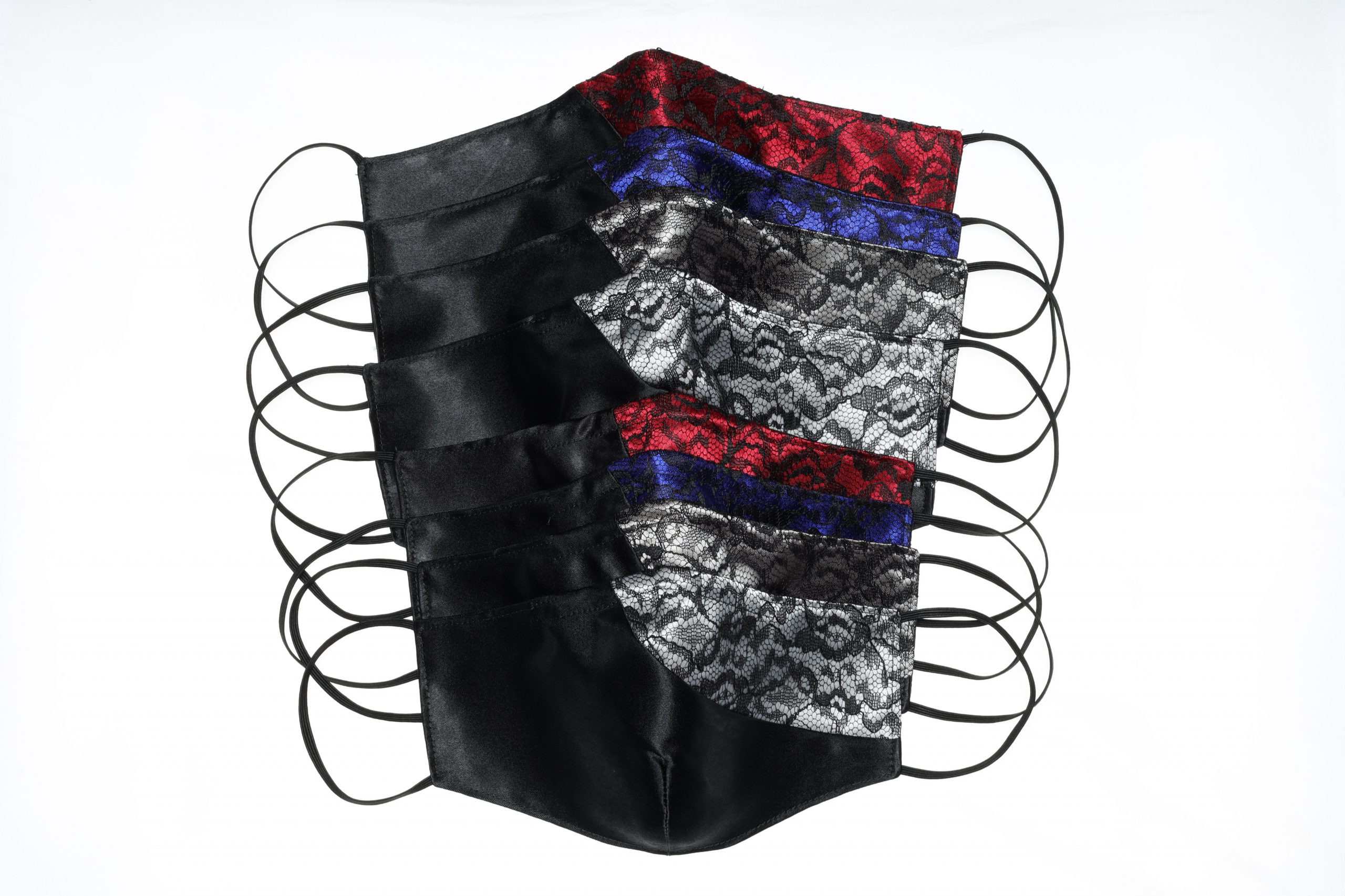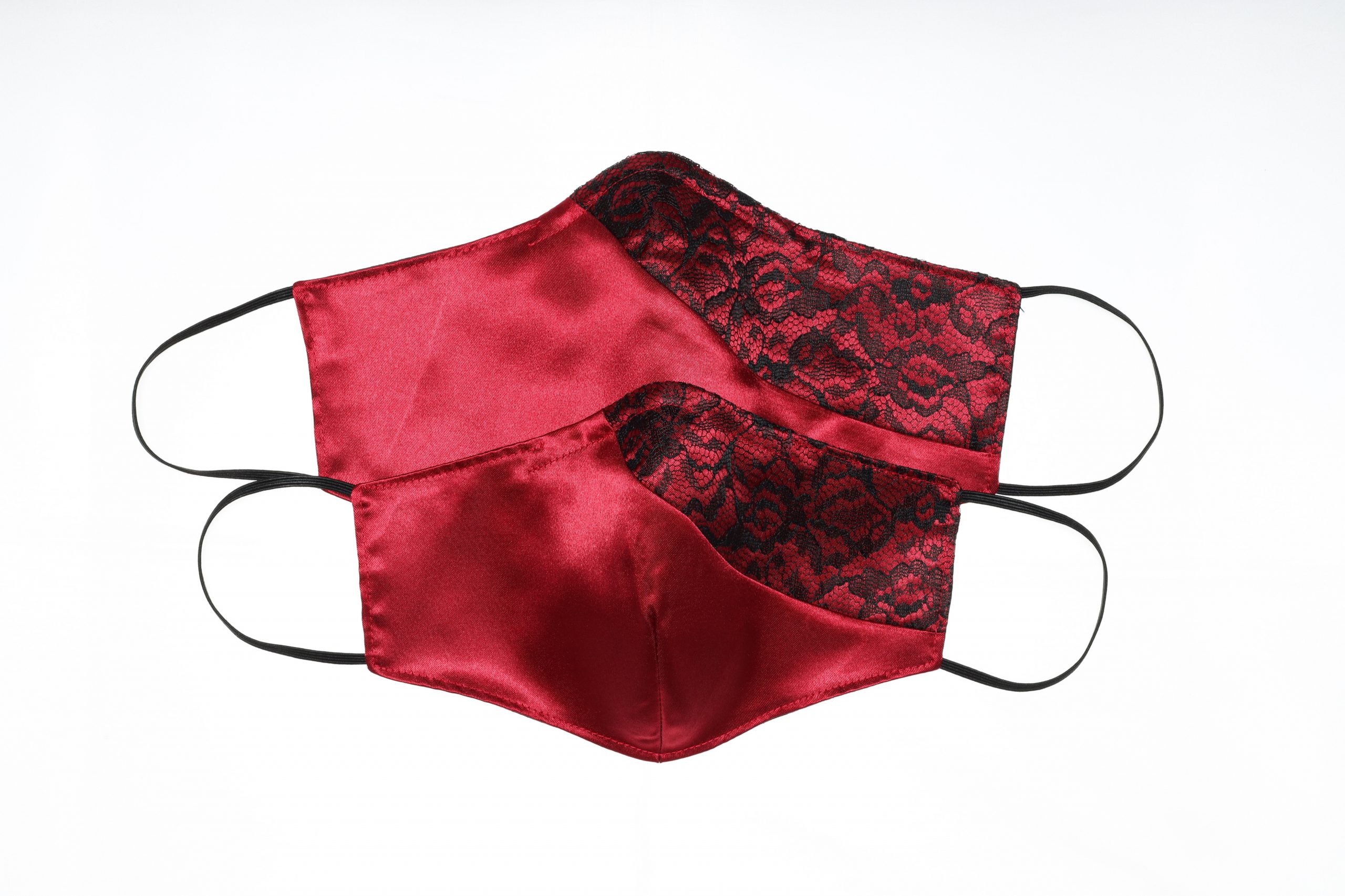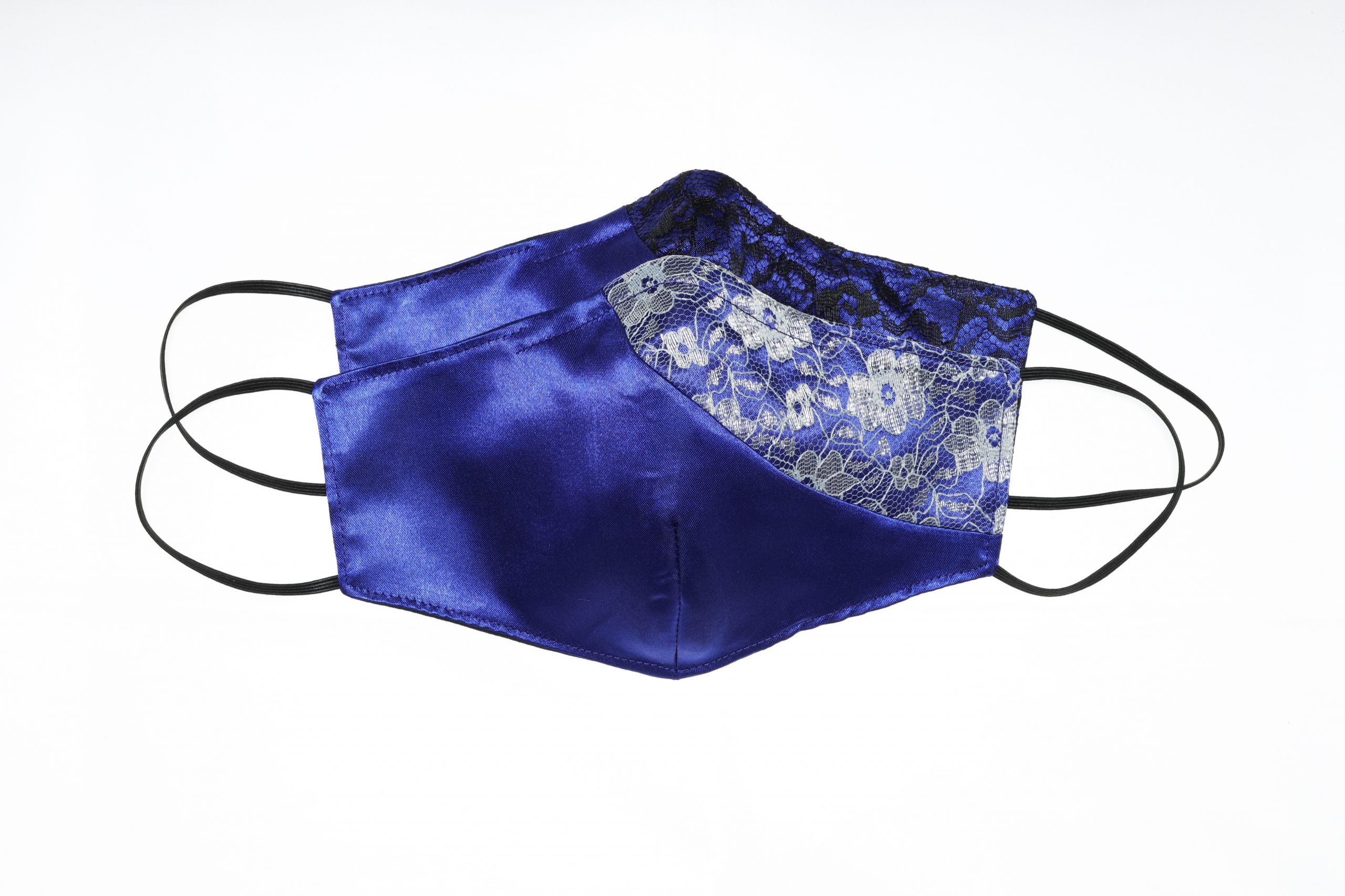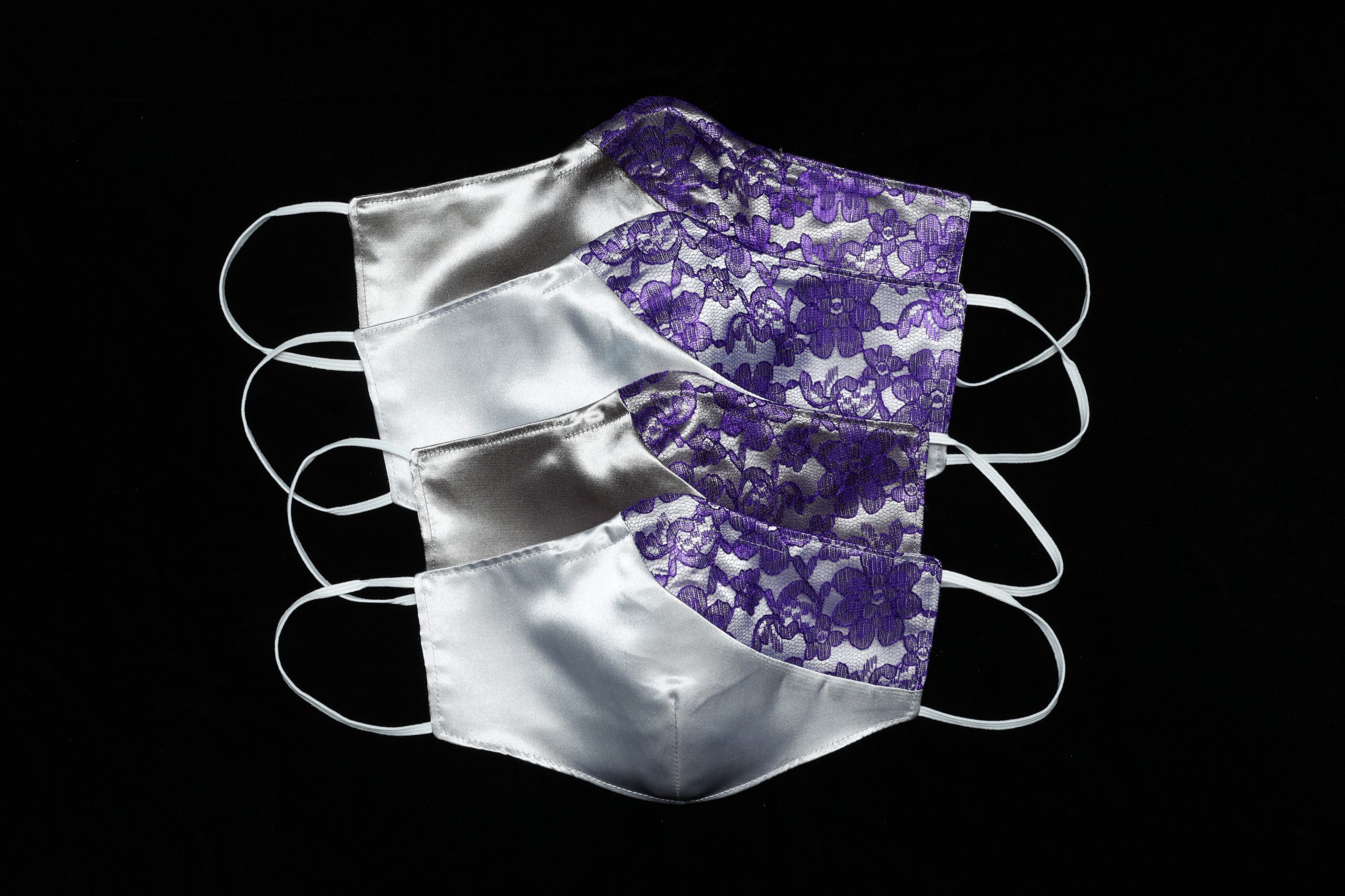 I chose a simple satin mask with the lace overlay. Just to see. Would it Sell?
I quickly decided I wanted to make other designs as well.
My second face mask design – The Corset Mask
Sorting through my pile of ribbons, I discovered I had a pile of pale pink ribbon.
Anyone who knows me would know that I must have inherited these ribbons cause there is no way I'd buy pale pink.
(Yeah, that's me in a pink dress. There's a story there. It was a performance. And the pink was… appropriate. I was Sally from Dead Man starring Johnny Depp…. so I'm excused.)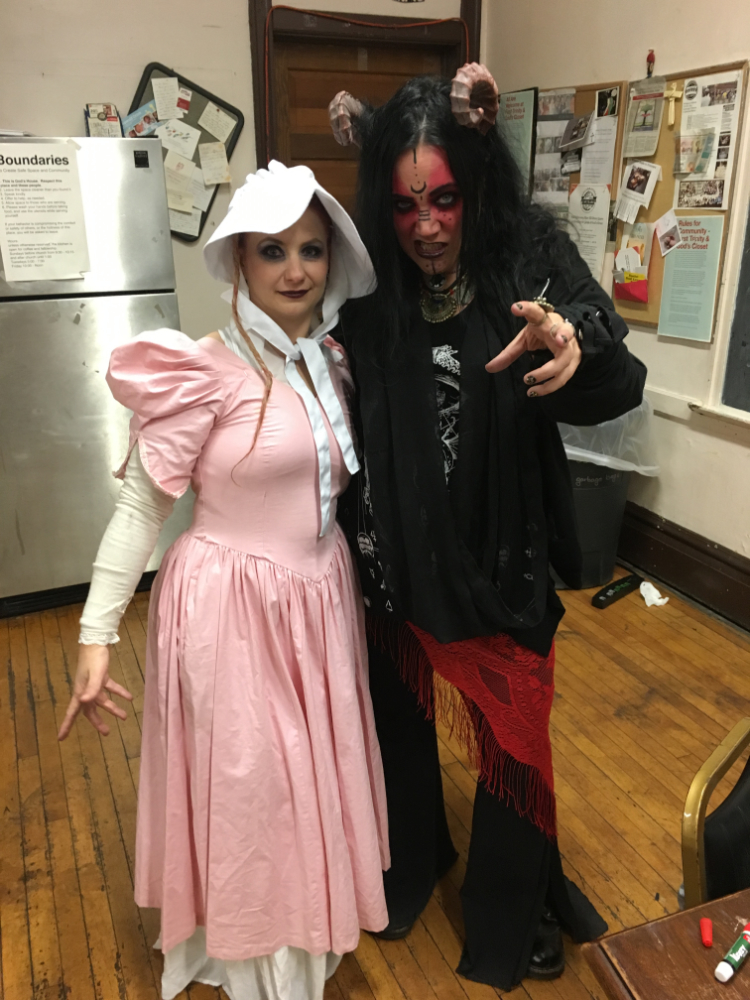 Anyway, I also bought a remnant lot of satin to play with.
And, what-d'ya know… They sent me an awful lot of pale pink.
And I had an epiphany. (Or a spark of inspiration.)
But pink and white cute corset masks aren't really me.
So I made some darker ones.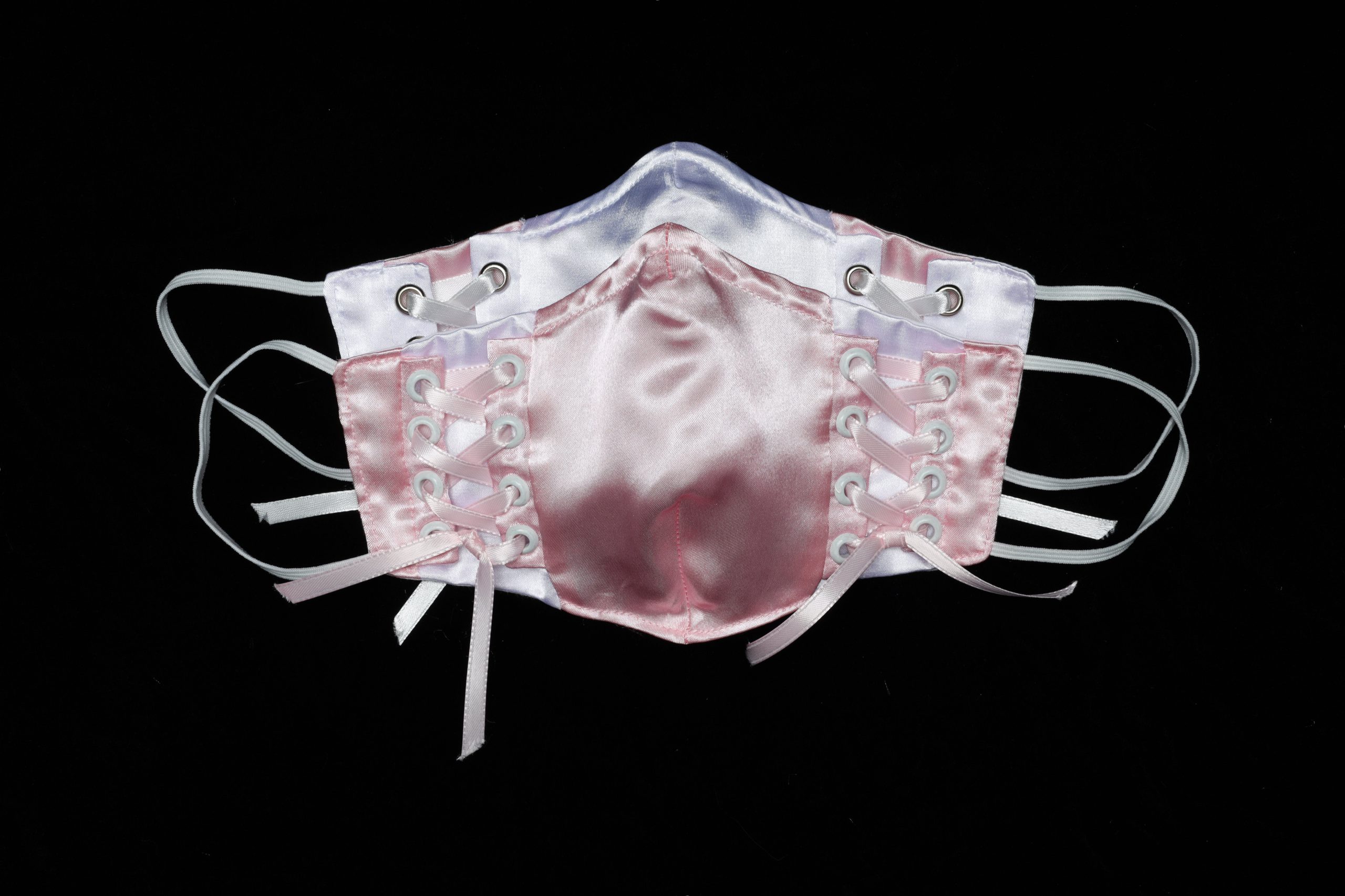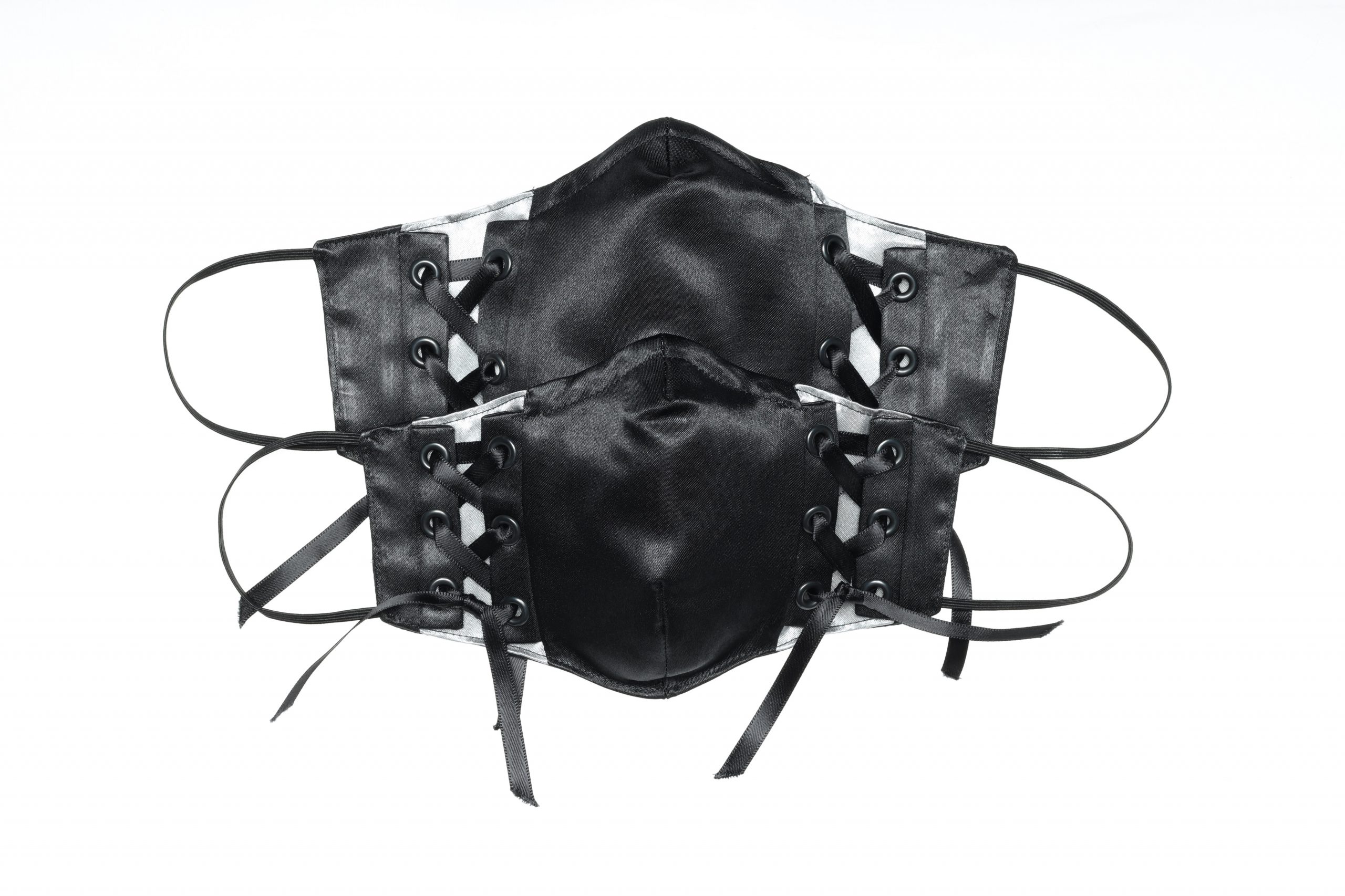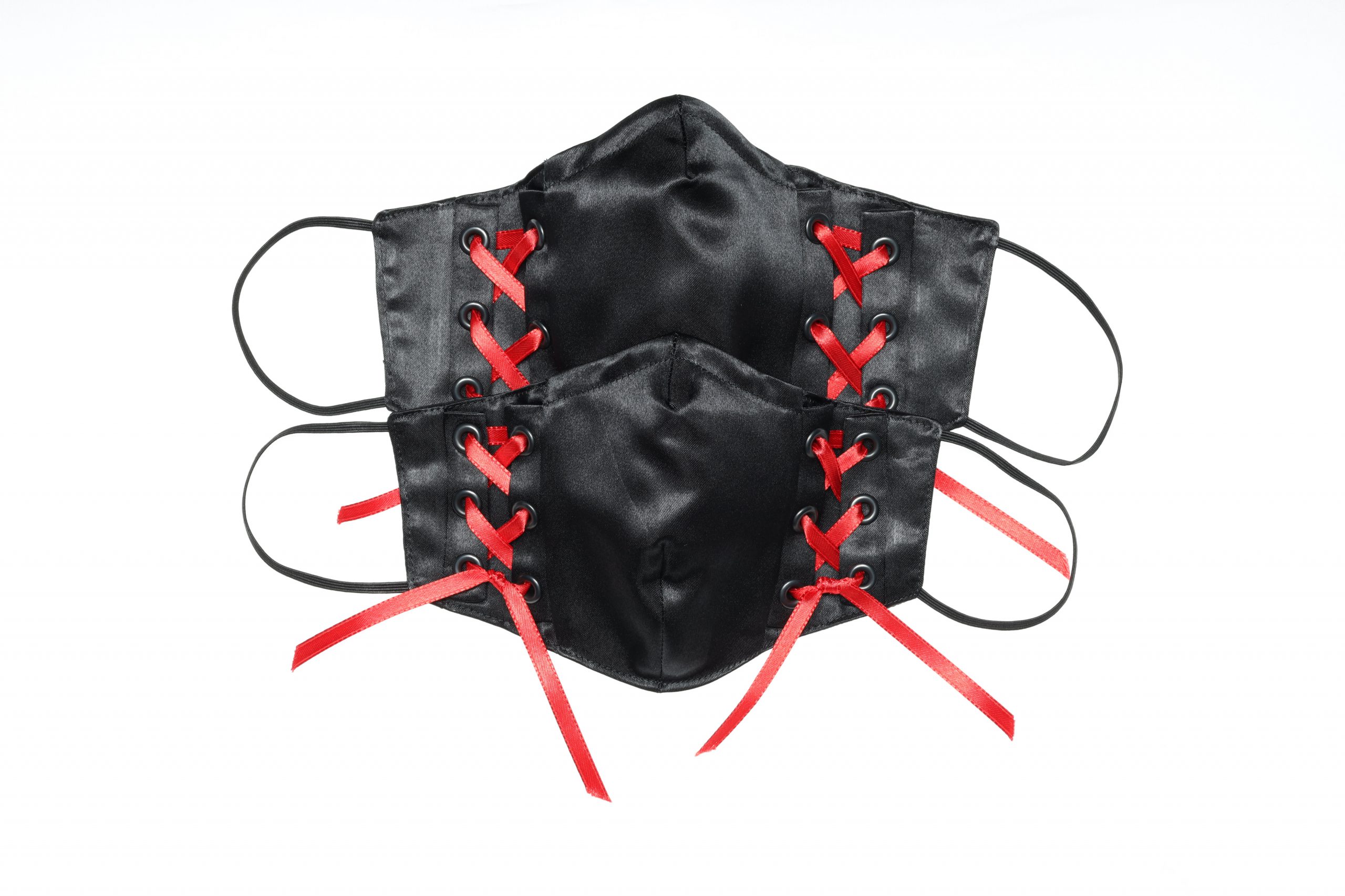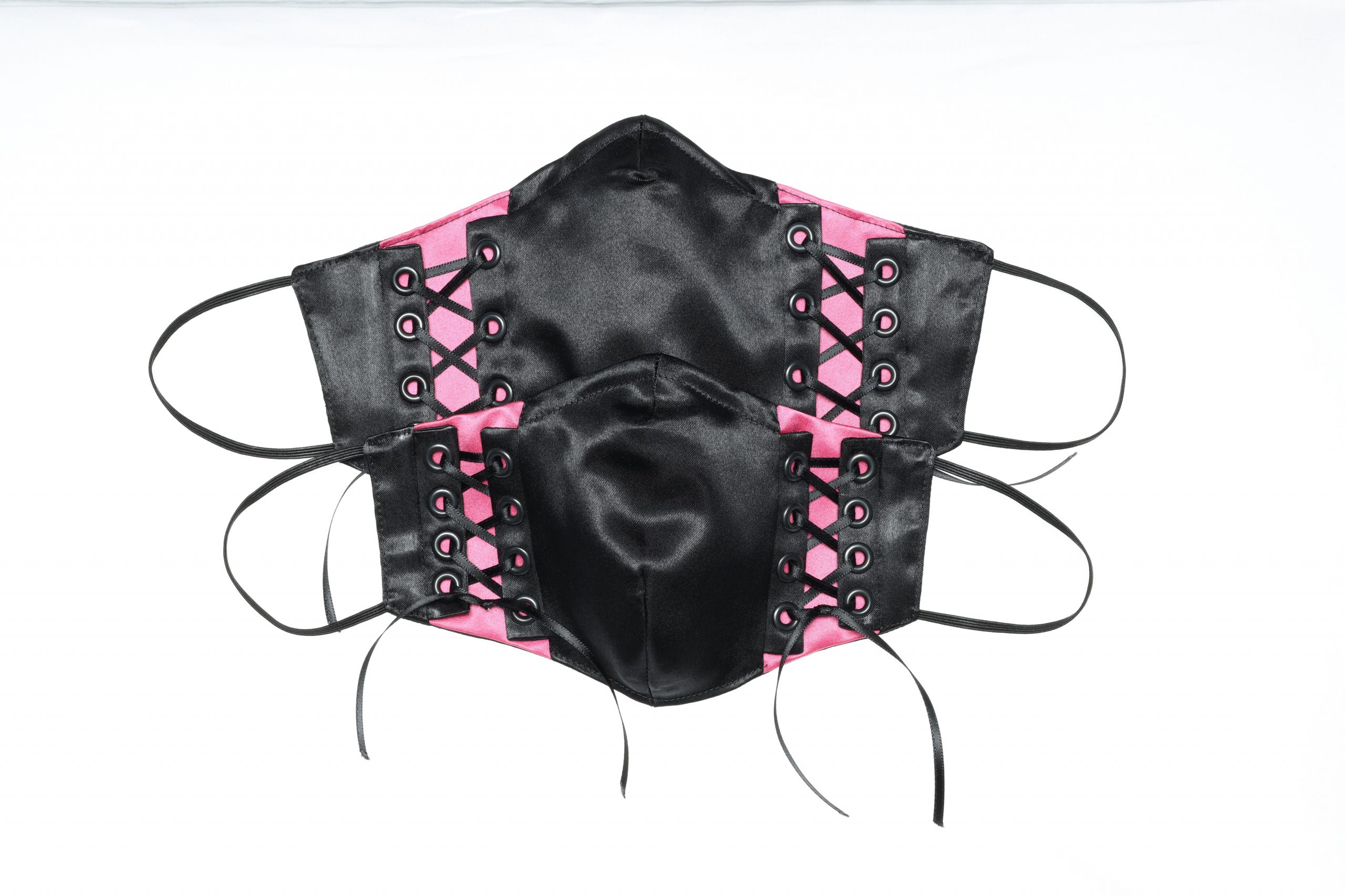 Segmented Face Mask Designs – Satin, wool, faux suede
I also decided to do some symmetrical designs. That wasn't as much work as the corset masks. (All those Grommets!!! and lacing and knotting and securing of the knots that might not actually be secure.)
I did a kind of swooping segment and a straight segment.
The swooping design I made several satin masks with a lace overlay.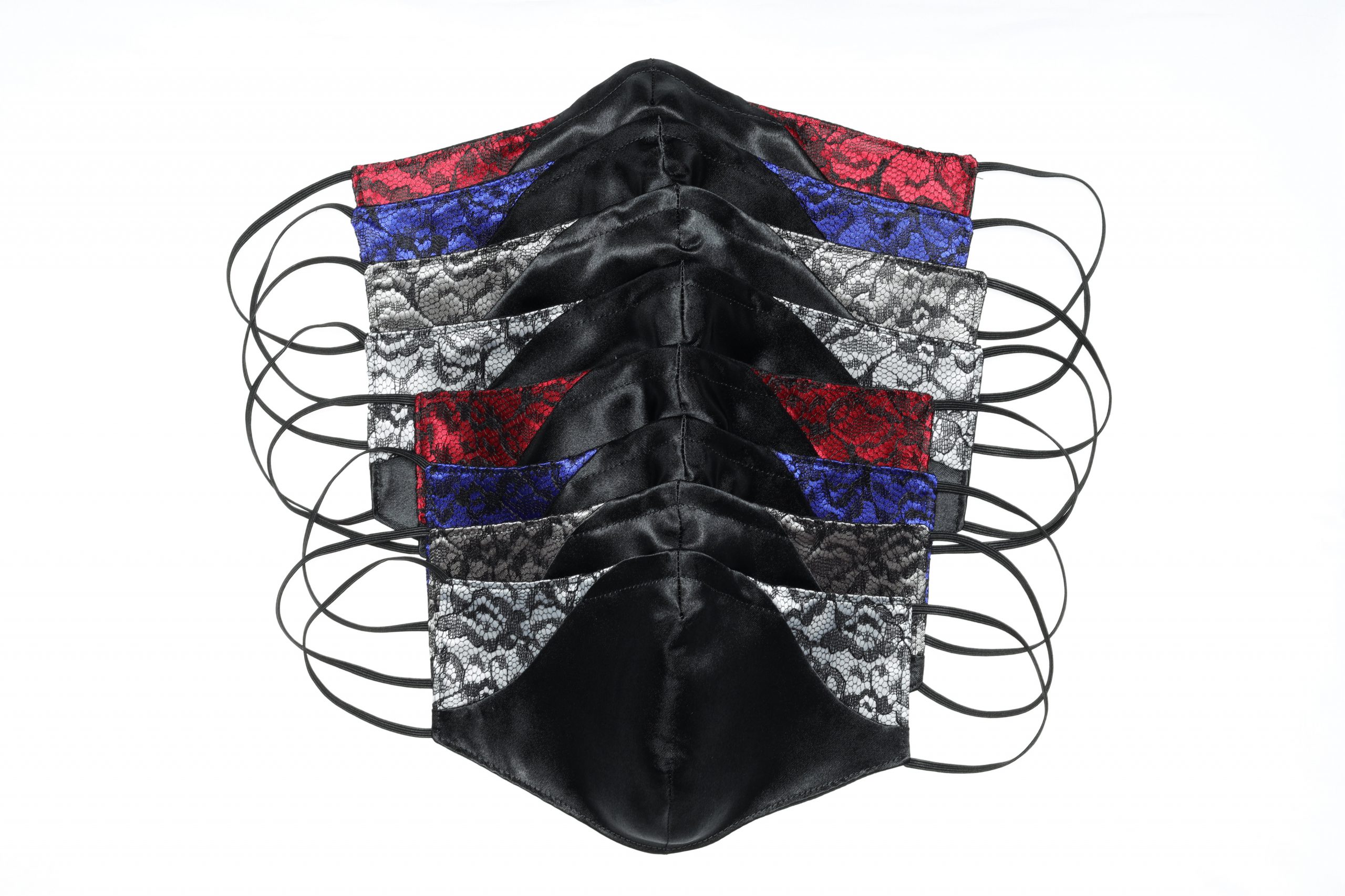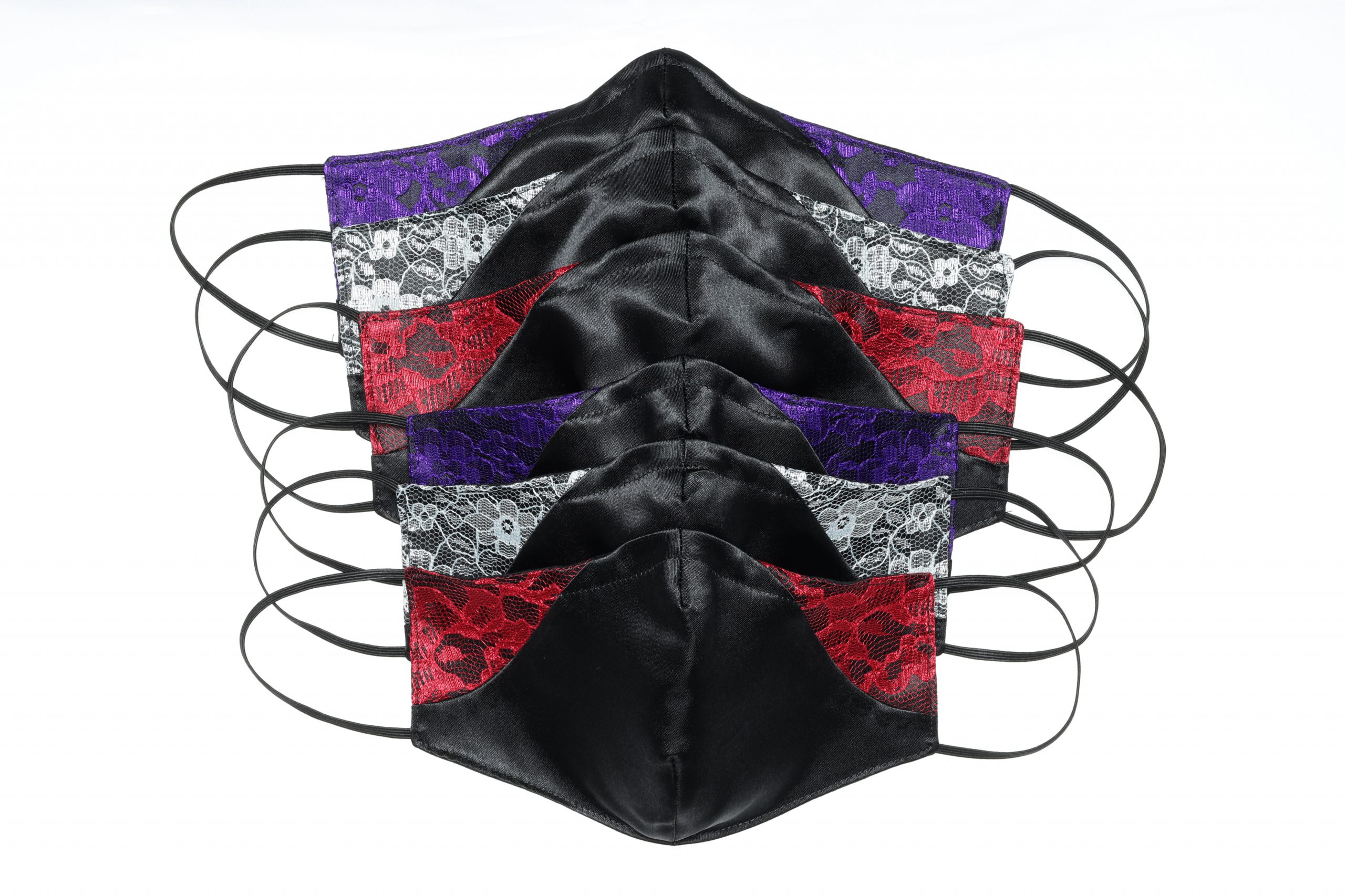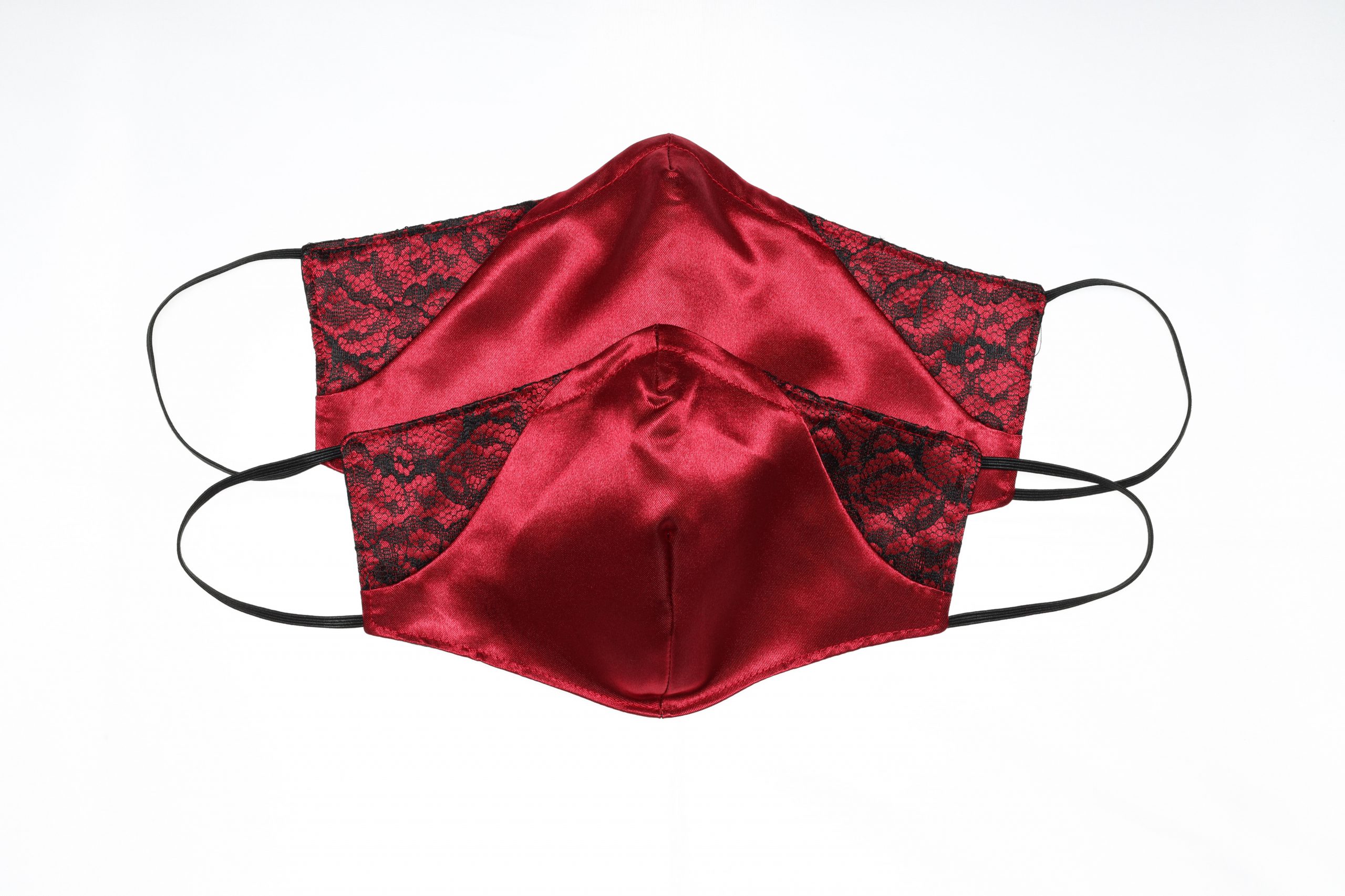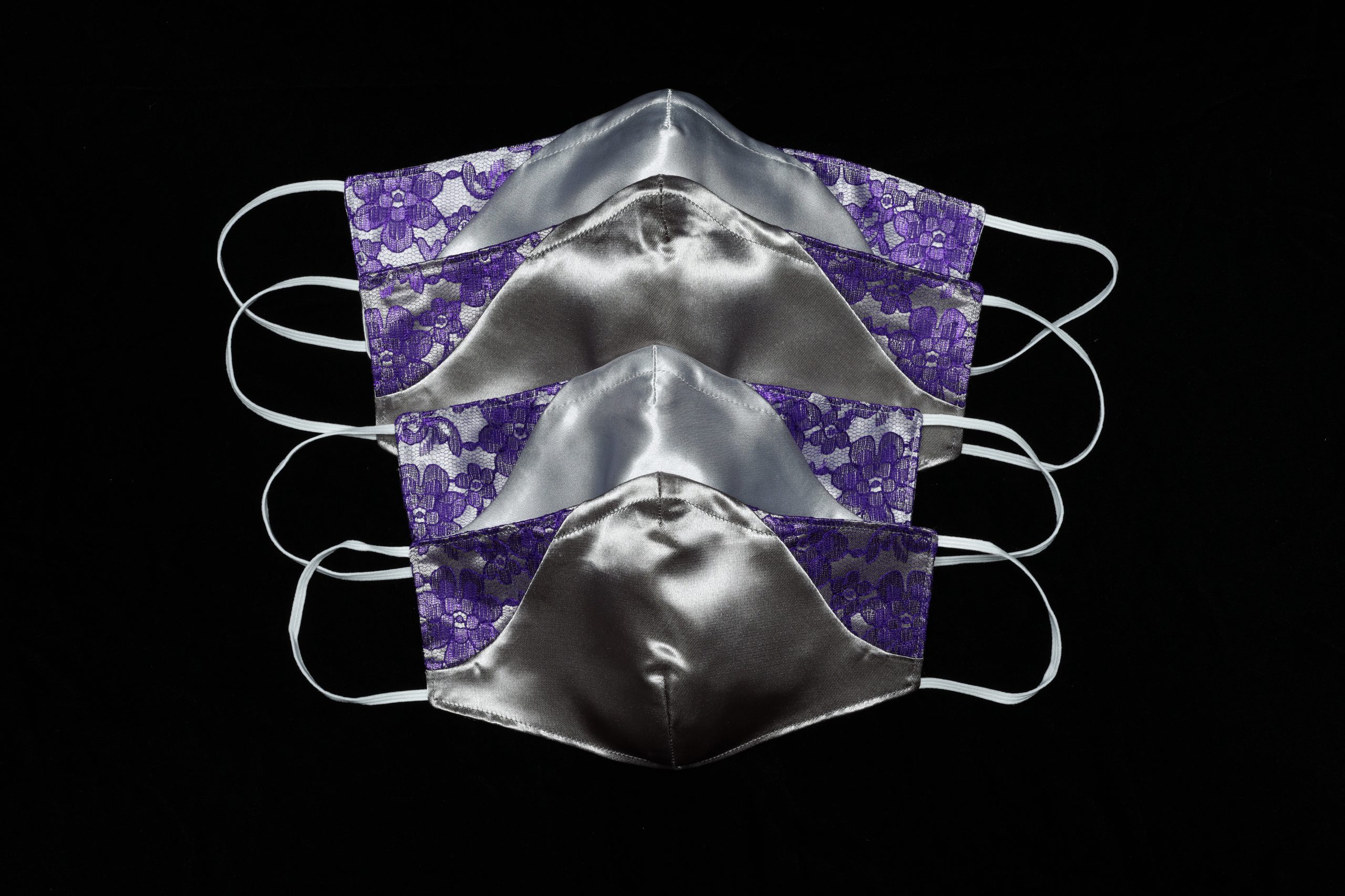 It's amazing the combinations you can make. Black satin with black lace over red satin, or black satin with red lace over black satin. And so on and so forth.
But I did some straight segmented masks as well.
One was a pinstriped trouser weight wool with satin piping on a diagonal.
Think mafia suite with the satin pocket square or tie.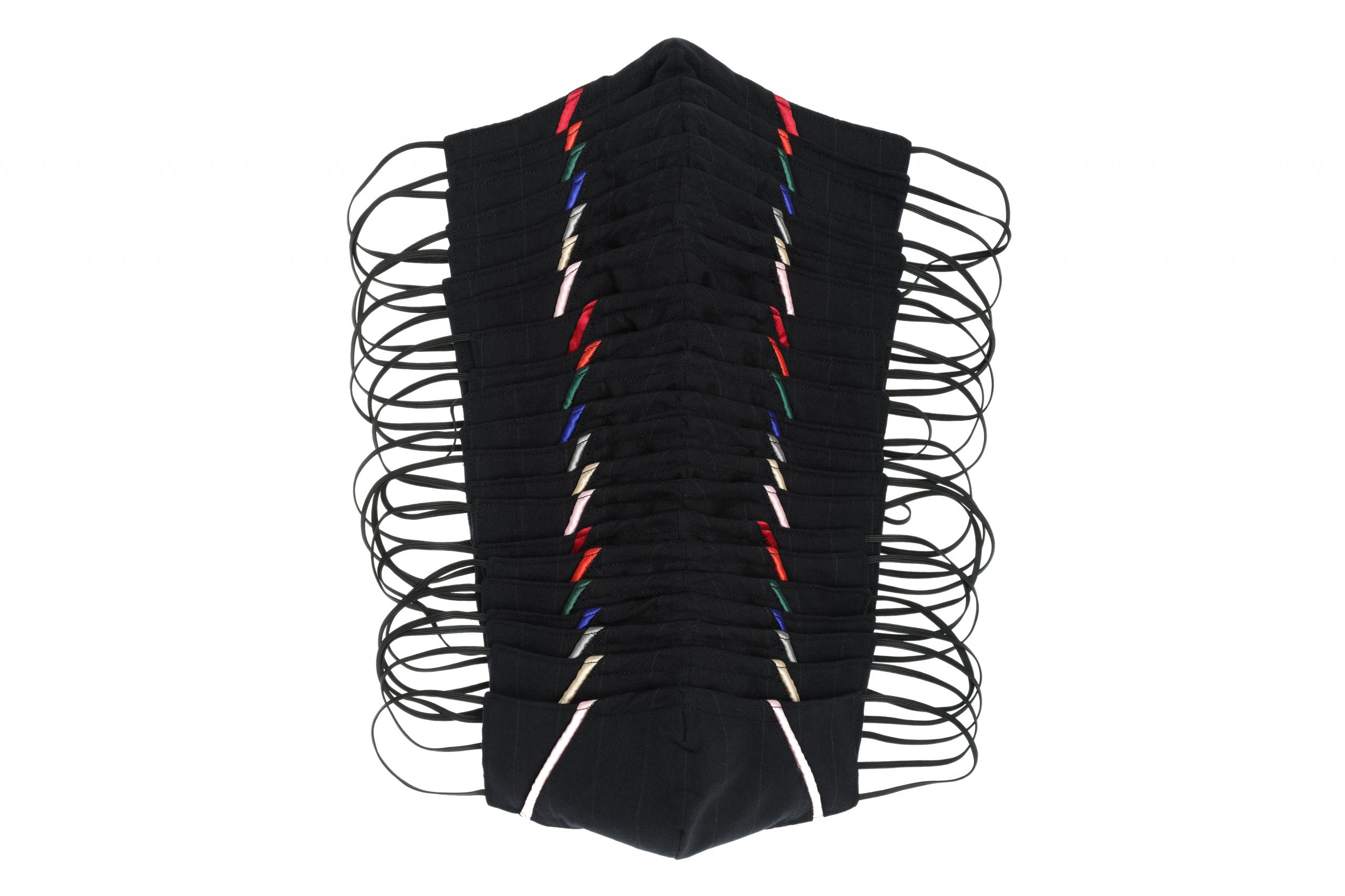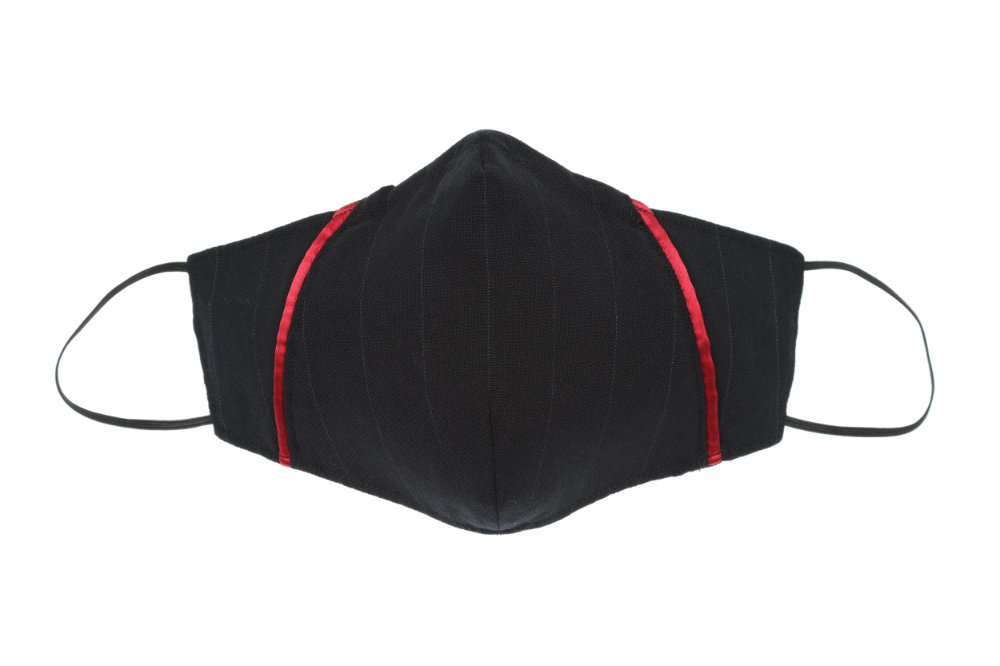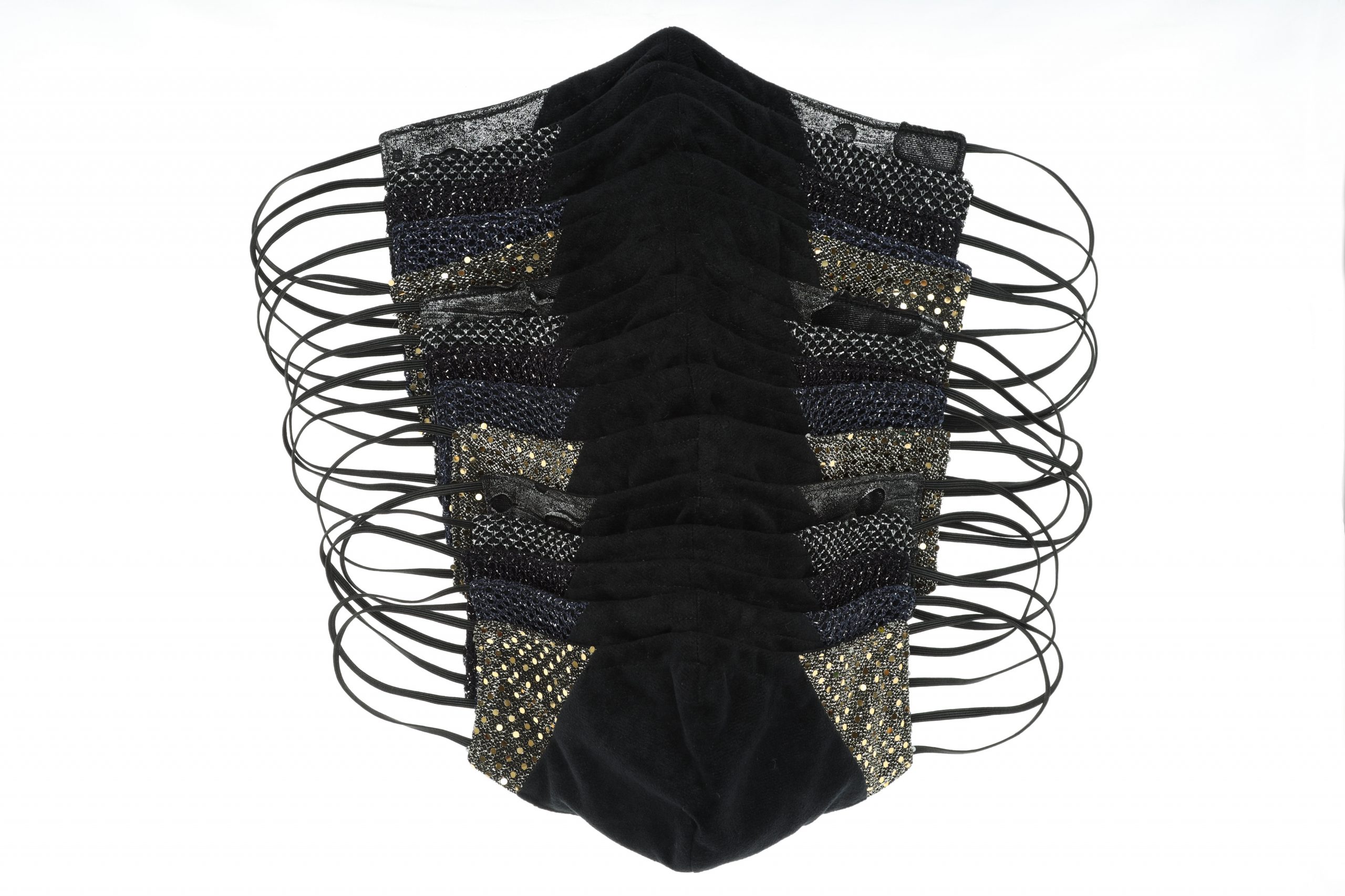 And the other was a faux suede with random sparkly fabric overlays (sparkle fishnet, burnout shredded, glitter dot, silver lurex thread chainmail-like pattern)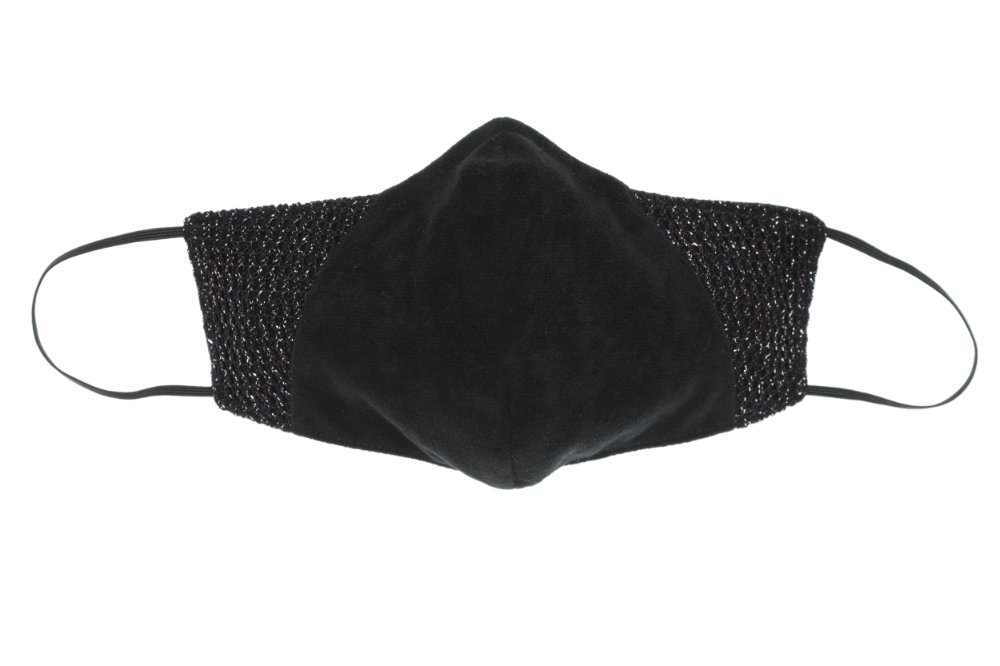 Masks that Didn't Make it to Production
I have 2 designs that didn't make it to production.
The first is a high-vis (safety orange with a reflective stripe) mask. I made a couple of prototypes for a friend.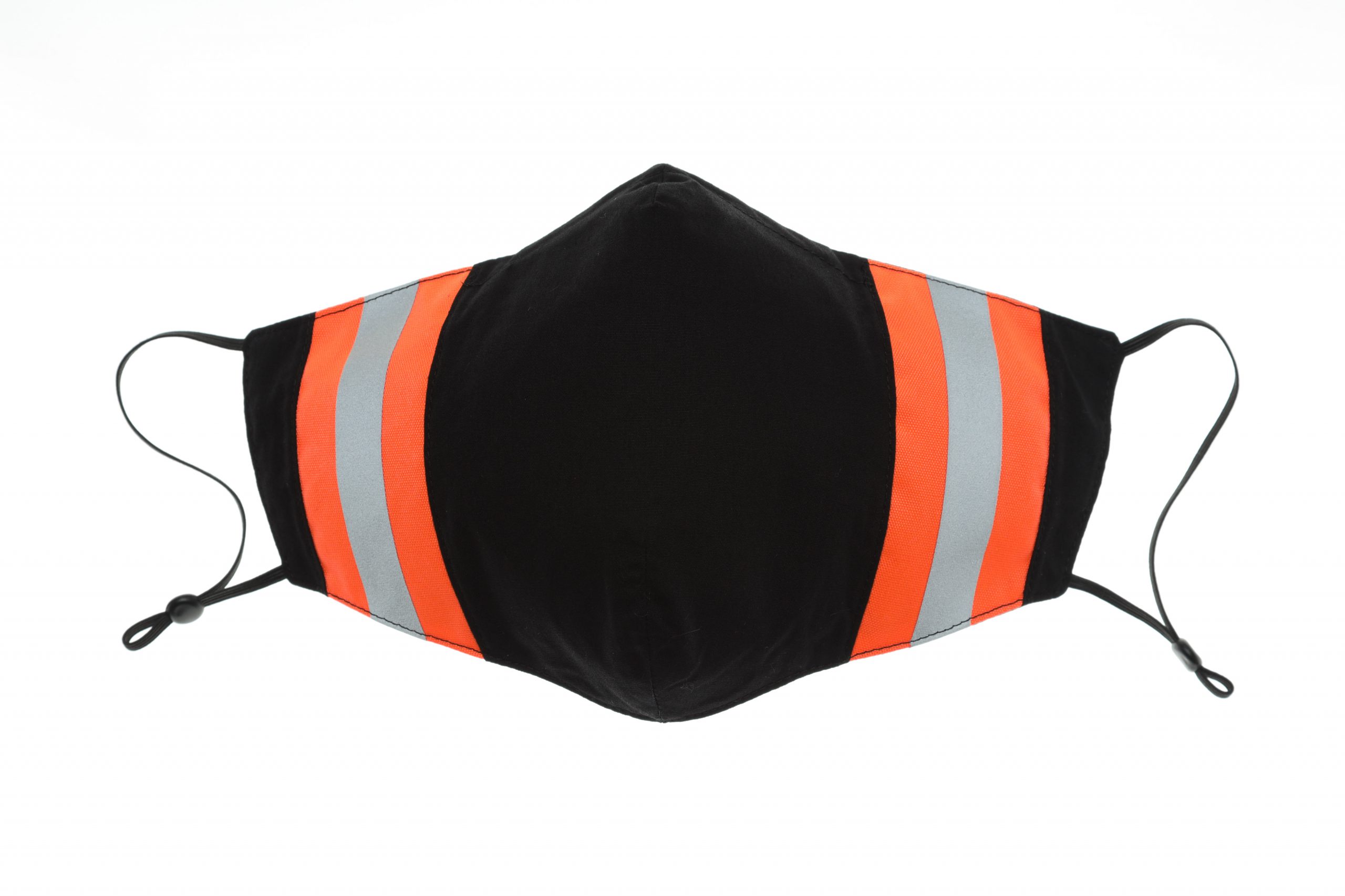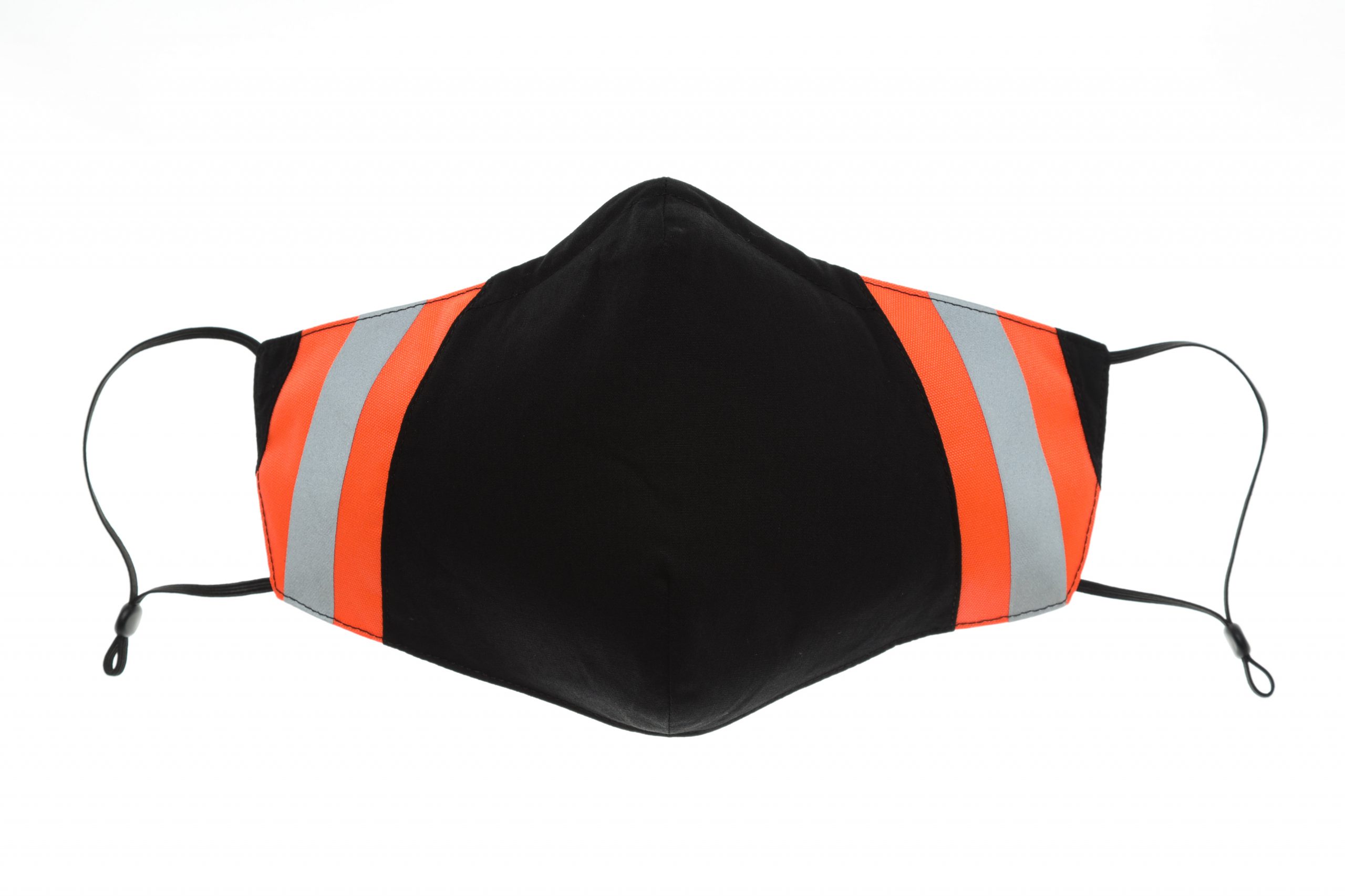 And the other I never made but would like to if there is interest to buy it. I would do the same stripe-placement as the safety orange, but instead a rainbow of satin. A Pride Mask, if you will. I finally bit the bullet and bought the fabric. 😄
If you are interested, check out my Etsy store.
And if you don't see something in my store that is shown here that you are interested in, drop me a note in Etsy because the listing may have expired. If there is enough interest in something that I'm sold out of, I might make more. Or at the least, we can talk and explore options.
Miss Part 1? You can read it here.